For the past decade or so, application programming interfaces, or APIs, have been celebrated as the source of economic growth and opportunity. APIs describe the rules by which applications and devices can interact.
With the proliferation of mobile devices, the Internet of Things, and the shift toward cloud computing, there's a surge of software and hardware that might benefit from being able to communicate with other services.
Dealing with APIs has become critical for IT organizations as a means to connect cloud applications with systems of record, for example. Ian Fairclough, VP and head of digital UK at Capgemini UK, last year argued that failure to master APIs and other cloud-related competencies will lead IT groups toward irrelevancy.
IT organizations may also want to give some thought to service provider interfaces, or SPIs, which Samir Shah, founder and president of Zephyr, a maker of enterprise test management software, contends have some advantages.
"We build the software that any and every IT department or product organization needs to keep track of the quality of the software they are going to ship," said Shah in a phone interview.
Zephyr's test management software is integrated into Atlassian's project and issue tracking software, Jira, to make testing data available as part of broader project oversight.
Shah says that Atlassian evolved from only having APIs on its service products to actually bundling a bunch of these APIs into services that other companies could use, through the Atlassian Connect framework. These services, or SPIs, he said, govern the integration with the platform, user interface, data, provisioning systems, and even marketing, sales, and reporting.
"You can actually architect an entire business around this," said Shah. "APIs are going to allow you to integrate feature functionality between different systems. SPIs are going to allow you, at least in the way Atlassian has built this, to build an entire business that covers both the technical side and the business side."
Shailesh Mangal, CTO and VP of engineering at Zephyr, described the distinction between APIs and SPIs: "One is the concrete implementation of a given functionality, which gives you structure and behavior. That's APIs. SPI is one level above that. In this case it defines what the structure looks like, but has no knowledge of how the implementation is going to be."
IT groups may not be looking to create businesses but SPIs can provide a more manageable way to interface with external partners or applications used by internal groups.
Zephyr uses SPIs to run its business, but it also exposes customers to SPIs, such as its automation framework, which allows customers to integrate external automation tools. This frees Zephyr from having to work with every single customer to integrate different applications or services.
Similarly, an IT organization can delegate implementation details to partners or other business units by providing an SPI. Or it can exercise more control over an integration by implementing an SPI provided by a partner.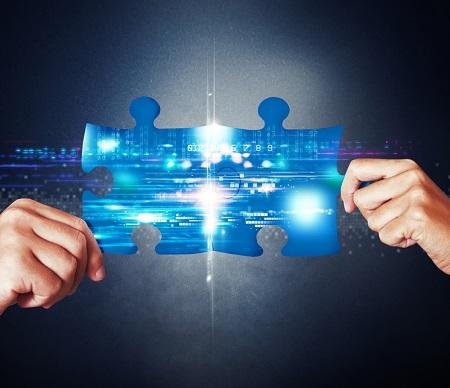 Instead of defining how an integration has to be done through an API, Mangal said, the SPI explains what needs to be done. That leaves the how part to the end-users.
[See 9 Data Center Automation Tools IT Pros Should Know.]
IBM and Oracle have offers SPIs in their platforms for years, Shah explained. "But to a large extent, these SPIs they've built are still largely focused on the technical side of things, which is integrating or providing services at that level."
What Atlassian and other companies like Salesforce with its Force.com platform have done is build services that allow businesses to be run. "A business is not just building a technical integration to another product and selling it," said Shah. "With Atlassian, you can conceive, design, build, and launch an entire business on the Atlassian Connect framework and the marketplace ecosystem they have. And you can do that in a month."
Shah suggests that IT organizations should have a clear understanding of what they want to do and should look for providers that have a good track record with building and deploying SPIs. He says companies that develop APIs should consider offering them as SPIs as a way to expand the possibilities available to the organization.