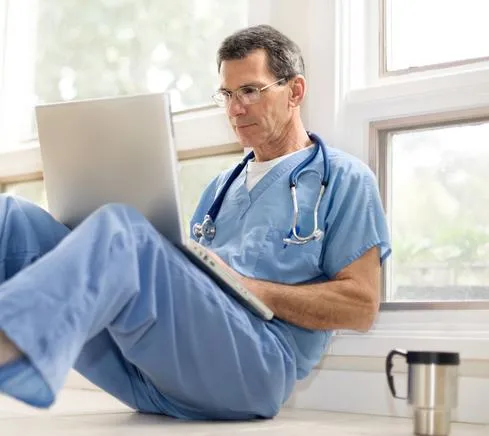 Healthcare Social Networks: New Choices For Doctors, Patients
(Click image for larger view and slideshow.)
As Hurricane Arthur sped toward the North Carolina shore this holiday weekend, healthcare professionals, vendors, and consulting firms ensured data, networks, and systems were backed up and able to withstand any onslaught.
With top winds already hitting 90 miles per hour, the first named hurricane of the 2014 Atlantic season could become a category 2 storm by Thursday evening. This year, the United States should see a normal or below-normal hurricane season, according to the National Oceanic and Atmospheric Administration (NOAA). But even the smallest storm can deliver a powerful punch, which for unprepared healthcare providers could mean losing invaluable patient records, experts warn.
While small practices can close their doors during the worst part of the hurricane, hospitals' emergency room departments stay open, and long-term care facilities must tend to patients. It is vital, therefore, that these organizations access data throughout the storm.
[Do EHRs prevent mistakes -- or cause them? Read Electronic Health Records: First, Do No Harm?]
Recognizing this, a growing number of healthcare providers are turning to the cloud for backup and disaster recovery, according to the 2014 HIMSS Analytics Cloud Survey, released in June. Currently, 35.1% of respondents use the cloud for backup and DR, and 31.1% plan to, the report found. However, a large percentage -- 33.7% -- do not plan to use the cloud for backup and disaster recovery, said the study.
Even if a healthcare organization has been lax in its approach to backup and recovery, it can take steps now to defend its data against Arthur, said Brandon Tanner, senior manager of Rentsys Recovery Services, in an interview.
"First, they need to get a copy of their business continuity plan and review it. Second, they should alert their critical vendors that a storm is coming and they may need help. Next, they should assemble their emergency response team and review individual roles and responsibilities," Tanner said. "Unfortunately, most organizations are reactive rather than proactive, so the majority of our business comes after a disaster or IT outage has occurred."
As healthcare organizations along the Eastern shore keep a close eye on forecasts, Hurricane Arthur should encourage healthcare organizations in other regions to review their backup and DR programs. It's important for healthcare providers to ensure their business continuity plans are up-to-date, said Tanner. In addition, organizations should perform a DR test to evaluate their ability to recover critical data and IT systems after a disaster or unexpected outage, he said. It's also wise to partner with a third party that specializes in disaster recovery for healthcare and is familiar with HIPAA, Tanner added.
Natural events such as hurricanes and snowstorms frequently act as wake-up calls but Mother Nature is not the most common cause of outages, he said.
"Most healthcare providers assume they only need to prepare for a natural disaster, but IT outages actually occur much more frequently," said Tanner.
Here's a step-by-step plan to mesh IT goals with business and customer objectives and, critically, measure your initiatives to ensure that the business is successful. Get the How To Tie Tech Innovation To Business Strategy report today (registration required).