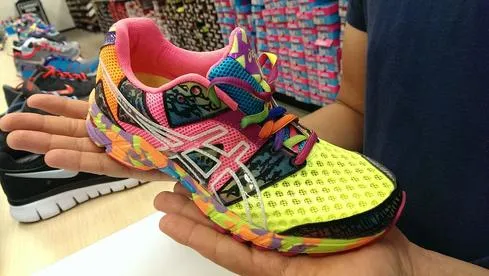 9 Reasons Why Personalized Marketing Still Isn't Accurate
(Click image for larger view and slideshow.)
For many organizations, personal data is core to creating an innovative product line and user experience. How better to service customers than by using their information to identify wants and needs?
However, business use of personal data is at risk, as discussed in a recent report titled "Guarding and Growing Personal Data Value" from consulting firm Accenture.
Organizations will find it more difficult to collect and analyze information as customer attitudes continue to change. People are more concerned about how their data is being handled and the purposes for which it's used. Also, regulatory bodies and watchdog groups are increasingly scrutinizing data practices.
[Americans would swap privacy for safety, Pew Research finds.]
This report is based on a survey by the Accenture Institute for High Performance, where researchers polled 578 global professionals across eight industry groups, interviewed academic experts, and performed secondary research. The goal was to learn how businesses use data and the challenges to the practice.
The benefits of using personal data is widely known. More than three-quarters (77%) of survey respondents said it provides better and more personalized customer service, and 53% said it enhances customer loyalty. Others indicated that the information helps them break into new markets (52%), improve target advertising (52%), and build better products (50%).
A popular method of sourcing data among respondents is collecting it directly from individuals (79%), or from other businesses through commercial or data-sharing agreements (42%). Other sources include third-party suppliers (33%), connected devices (33%), and personal-data intermediaries (30%).
However, companies using personal information risk losing customer trust if they don't take steps to safeguard their data. According to the report, 67% of survey respondents claim customers are trying to improve data security by opting out of certain services, in addition to other measures.
It doesn't help that more than 50% of respondents said they think their business isn't doing enough to establish customer trust when it comes to personal data use.
Government bodies and independent organizations also scrutinize business security practices. The number of countries with data-privacy regulations increased from four in 1993 to 101 in 2013. Independent groups evaluate how businesses handle data, then provide awards and scores to help customers make decisions.
Companies also face the risk of losing customer data before they can analyze it, and of collecting low-quality data overall. More startups, Internet services and mobile devices are designed to help people go "off the grid" by protecting their online footprints.
Many people have also begun to realize the value businesses place on their information. Almost 60% of survey respondents from products and manufacturing companies claim customers have begun to monetize their data, which could spell the end to free data collection.
Fortunately, there is the opportunity to turn the heightened scrutiny and risk into an opportunity for growth. Accenture draws attention to five components of digital responsibility:
Ensure personal data management meets consumer expectations
Show transparency in how personal information is sourced
Give people more control over their data
Explain the benefits customers earn from sharing information
Use data for social improvement
"Above all, stewardship and effective safeguarding of personal data is paramount to establishing digital trust," said Ryan LaSalle, managing director of Accenture Security, in a statement.
**Elite 100 2016: DEADLINE EXTENDED TO JAN. 15, 2016** There's still time to be a part of the prestigious InformationWeek Elite 100! Submit your company's application by Jan. 15, 2016. You'll find instructions and a submission form here: InformationWeek's Elite 100 2016.