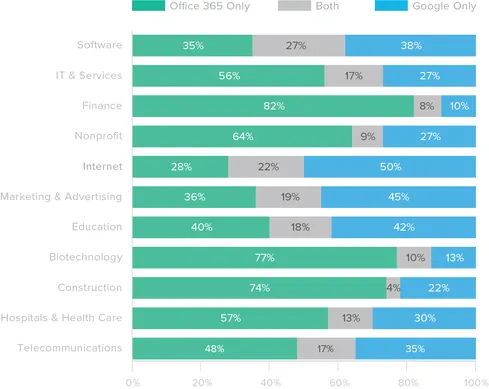 Google Apps Vs. Office 365: Which Suite Reigns Supreme?
(Click image for larger view and slideshow.)
Microsoft has refined phishing and malware warnings in Bing to provide more detailed information.
The search engine will now tell users and webmasters about specific problems on each suspicious website. Bing has always provided malware alerts but previously delivered generic warnings to cover all different types of threats.
This update helps users understand each security risk and the potentially harmful effects. It also gives webmasters stronger insights through their dashboards so they can understand why their site was flagged and more efficiently address issues.
[Microsoft: HoloLens supports Outlook email, calendar apps.]
This update calls attention to phishing websites -- fake sites designed to look like real ones -- before users are tricked into sharing their usernames, passwords, or credit card information.
When users click a suspiciously "phishy" website, an alert will appear warning them the site could steal sensitive personal or financial information. Users are recommended to select another result, but may choose to proceed to the website anyway.
Webmasters are also updated on security risks through the dashboard. After they perform the necessary fix or fixes, they can opt for a review to ensure the cleanup was effective.
Microsoft acknowledges the difference between malicious sites, which infect devices upon visitation, and websites that may link to other harmful webpages. Its previously generic warning has been refined to indicate which sites are safe as long as links are not clicked.
"Warning! This site might lead you to malicious software that can harm your computer," states the updated alert. Again, users are urged to visit an alternative website, but can choose to proceed.
With respect to differentiating the two types of dangerous websites, this update brings more detail to the Bing webmaster dashboard. Additional information is provided on the specific binaries causing their website to be flagged.
Webmasters can select "View" under Additional Details to learn more about which specific links are leading to malware. Users will continue to see warnings until malicious links are removed.
Microsoft notes not all sites are intentionally harmful and, like their users, are vulnerable to being hacked. It says it aims to address the problem with this update.
"By refining our generic malware warning, our hope is that users are more informed and webmasters are able to clean their sites more efficiently," wrote Chad Foster, Bing program manager, in a blog post on the news.
This is the latest in a series of updates to Microsoft's search engine this year. The team has been putting effort into improving Bing to more effectively compete with other search engines.
In April, we learned Cortana could no longer be used to browse search results in third-party browsers or search engines. Microsoft also restricted use of its personal digital assistant to Bing and its Edge browser. Previously, users could leverage workarounds to view results in Google Chrome, Firefox, and other third-party services.
Given the user base for Windows 10, this update could easily boost Bing's usage and generate more ad revenue for Microsoft. The new OS has already given Redmond a search advertising boost, and limiting Cortana to Bing could lead to further revenue growth.
Microsoft is also working on a new digital assistant called the Bing Concierge Bot, which will reportedly be able to communicate with users over Skype, WhatsApp, SMS, Messenger, and Telegram. The "productivity agent" will function similar to a human assistant by completing tasks and running errands on a user's behalf.