All we hear about are the potential downsides of digital privacy: Faces can be identified; movements are routinely tracked; personal data is used in mysterious ways; data is retained forever; China is showing us what a surveillance state could look like; etc. These are all legitimate societal concerns.
Yet the ways in which technology has increased our individual privacy go almost entirely unmentioned, even though the ability to learn -- in the relative privacy of one's own screen -- about a medical condition, a personal anxiety, a political or religious cause, a sexual or gender curiosity, a career possibility, a financial problem, or countless other sensitive subjects remains one of the Internet's greatest achievements. So much so that the overall privacy balance remains an enormous net positive.
Just think about how little privacy people had in the pre-Internet era. How did we learn about the topics listed above? Too often, we didn't. Faced with a choice between remaining ignorant or risking personal embarrassment, ignorance usually prevailed, often with painful, and even dangerous, consequences. Lost in today's privacy debate is the simple fact that technology has given us answers to countless sensitive questions that we would otherwise have been afraid or unable to ask.
Consumers instinctively understand this. By embracing the Internet, billions of Internet users are telling us that they would much rather have Google, Apple or their ISP virtually "know" certain things about them than their parents, children, next-door neighbors, local school, church, library or bookstore. They believe that their handheld screen is, on balance, far more private than a VCR, book, or magazine.
And don't tell me that consumers are unaware, reckless or stupid. You don't have to be a digital advertising expert to know that our browsing, search, app use, and messaging are stored and used in various ways. Tellingly -- and with few exceptions -- even the most digitally-savvy among us continue to turn to the Internet for our most sensitive information needs. We do this because we are confident that the odds of our personal information being used against us are extremely low. So low that most of us don't even bother to take advantage of the enhanced privacy protections that the major Internet players and ISPs routinely provide. The bottom line is that governments are a far greater privacy threat than any of the dot.com giants.
Why doesn't anyone ever say this?
As is also the case with complaints about artificial intelligence, today's privacy critiques are much more about the bad things that might happen than the good things that occur countless times every day. We pocket the benefits of digital technology, and soon take them for granted; but scary Big Brother headlines attract eyeballs and stir debate. It's bad enough that this relentless focus on the potential downsides has become a trendy form of tech-bashing. The real worry is that it's also the gateway to bad public policy, with heavy-handed interventions such as GDPR probably just the beginning.
Don't get me wrong: We need better digital security and protection against privacy abuses, and the tech industry needs to better, and more broadly, demonstrate that it can effectively address these challenges -- through encryption, codes of conduct, privacy transparency and other means. But at least for now, there's still a very strong privacy story to tell, if only our industry's leaders were more committed to telling it.
During the many recent government hearings, the CEOs of the American tech giants have mostly taken a non-confrontational approach -- a largely ineffective combination of acknowledgement, apology, evasiveness, and promises to do better. They might try going more on the offensive by saying something like: "We totally understand the importance of individual privacy. Our business is based on our customers feeling comfortable using our services, and we will fail if we are a source of harm. But just as we once used advanced security technologies to address societal fears of e-commerce, we will address privacy, too. There's no need to follow Europe's GDPR path, as this will slow the data-driven innovation our customers want, and that our future competitiveness demands. We can manage this."
As consumers, we can help, too. The next time you hear someone bang-on about how the Internet is destroying individual privacy as we know it, remember all the privacy it creates every day. The latter remains orders of magnitude greater than the former, and it's in the technology industry's interest -- and ours -- to keep it that way.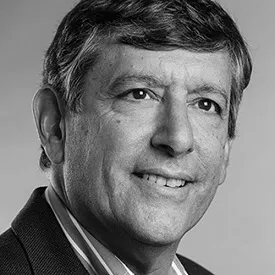 David Moschella is a research fellow at Leading Edge Forum where he explores the global business impact of digital technologies, with a particular focus on disruptive business models, industry restructuring and machine intelligence. Before LEF, for more than a decade, Moschella oversaw worldwide research for IDC, responsible for the company's global technology industry forecasts and insights. A well-known international speaker, writer, and thought leader, Moschella recently released his latest book, Seeing Digital -- A Visual Guide to the Industries, Organizations, and Careers of the 2020s.