Slash Data Center Costs by Optimizing Hardware Investments
CIOs can quickly find themselves on an expensive hardware-replacement treadmill, but it doesn't have to be that way.
Chief information officers are pursuing various means to reduce data center spending. From green energy and AI-based data center infrastructure management (DCIM) to ultra-high-density architectures and liquid cooling, many of the most frequently repeated recommendations involve large up-front investments, facility retrofitting, or other complexities. This makes them difficult to pursue without long lead times and sufficient capital.
Fortunately, there are accessible cost-saving opportunities, centered on IT hardware, which many CIOs are not utilizing to the greatest potential. These tactics can deliver the immediate, positive budget impacts many IT executives need, and facilitate other investments as well.
Cutting CapEx with the 'green market'
For an existing data center, a large proportion of capital expenditures is devoted to hardware. Servers, storage arrays, and networking equipment have limited lifespans, and continual upgrades are necessary.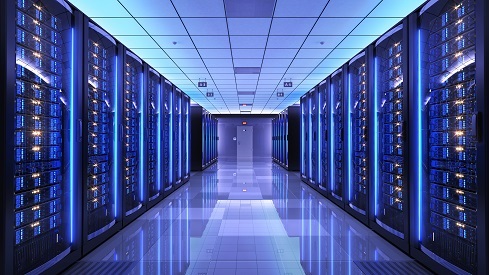 CIOs can quickly find themselves on an expensive hardware-replacement treadmill and following the lead of the original equipment manufacturers will generally exacerbate the problem. That's because the OEMs have a vested interest in pushing more equipment and more expensive products on customers.
One powerful alternative is to embrace the "green market." Previously owned gear that is refurbished, resold, and redeployed offers an environmentally friendly and less expensive option than brand new equipment. Although this is a realistic choice only for stable, mature platforms, the green market can, for many enterprises, help defray 75% or more of core hardware spending, when applied to technologies that needn't be cutting-edge.
Knowing about the green market is one thing, but tapping a respected partner to provide advice on existing IT assets takes the strategy to another level, as Gartner elaborated in a 2017 white paper. Insights into resale opportunities help CIOs reap the greatest return on assets (ROA). This means recouping part of the original hardware investment, rather than sending equipment for recycling and incurring a fee instead.
OpEx opportunities with data analytics
Since Gartner documented the cost-savings associated with third party maintenance, it has become a popular cost-reduction strategy. Many CIOs now understand that their IT hardware support arrangements are equivalent to maintaining the family car. When repairs are covered under warranty, it makes sense to return to the dealership. But after that coverage expires, consumers can save about half the time and money by going to an independent repair center.
The same can be said for IT support: Lower support-contract prices and more responsive service from third party providers have been drawing more and more followers. The greatest OpEx reductions occur, however, when third-party maintenance partnerships also leverage data analytics, but this is a rare approach indeed.
It's not that technology executives -- most of them big data enthusiasts -- fail to recognize the value residing in information. The issue is the lack of transparency common among service providers and even internal departments regarding hardware failures, root cause analysis, repair events, performance implications, and other factors.
This is a critical shortcoming, because approximately 30% of maintenance costs are avoidable. Only with complete information can CIOs target and eliminate the many sources of overspending, such as the following:
Refining maintenance schedules. In-depth analysis often demonstrates that maintenance activities are occurring too infrequently to prevent downtime or too often to be cost-effective.
Responding to manufacturing issues. Recognizing common product defects enables an enterprise-wide lifecycle management response. Tracking this information can also inform future procurement decisions, as the lowest bid doesn't always equate to the least expensive hardware from a total cost of ownership (TCO) perspective.
Overcoming training deficiencies. With hundreds of technicians maintaining thousands of SKUs, small knowledge gaps can lead to expensive systemic issues. These problems can frequently be remedied with simple solutions, like enhanced troubleshooting manuals and training.
Addressing software and configuration issues. Patterns of misconfiguration or software-related errors can be met with proactive measures to get it right during (re)deployment.
Whether the analytics capabilities are created in-house or delivered by service partners, the necessary foundation is information. Therefore, CIOs should seek to immediately enhance data accessibility across all vendor relationships and with all internal departments.
The power of information is savings
In summary, data center operators must gather more hardware-related information to drive actionable insights. This should include:
Value-based comparisons between green market and new equipment for procurement purposes;
Market-savvy hardware assessments to help find the "sweet spot" for resale;
Fully transparent, complete-lifecycle information about all IT assets to fuel data analytics and reduce avoidable repairs.
By attending to each of these areas, CIOs can realize significant, near-term savings on both the CapEx and OpEx sides of the budget. Given the constraints on IT spending, that can be nothing but good news.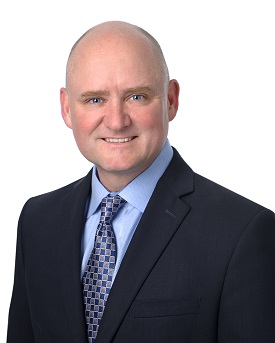 Gordon Smith is the President and CEO of Sagent. He brings a great depth of experience in developing customer programs, building industry partnerships and expanding service offerings for telecom carrier and cable MSO networks. Prior to joining Sagent, Smith was VP of services at Tempest Telecom Solutions. Gordon is a licensed professional engineer and holds a master's degree in business administration from Goizueta Business School at Emory University, as well as a bachelor's degree in civil engineering from the University of Waterloo (Canada).
The InformationWeek community brings together IT practitioners and industry experts with IT advice, education, and opinions. We strive to highlight technology executives and subject matter experts and use their knowledge and experiences to help our audience of IT ... View Full Bio
We welcome your comments on this topic on our social media channels, or
[contact us directly]
with questions about the site.