Smartphones Open Doors, Literally
Hotel chains are moving toward enabling guests to open their room doors and gain other benefits through smart phone apps.
In the future, hotel keys may be regarded as quaint, as guests will open doors with their own smartphones.
On August 11, Hilton Worldwide added a new feature to its Hilton HHonors app, the Digital Key. The hotel anticipates rolling it out to 250 Hilton properties in 2016, a brand that includes Waldorf Astoria, Contrad, and Canopy. The hotel chain had already offered digital check-in, but this allows guests to use their phones not only to reserve and register their rooms but to open them, eliminating the need to stop at the front desk altogether.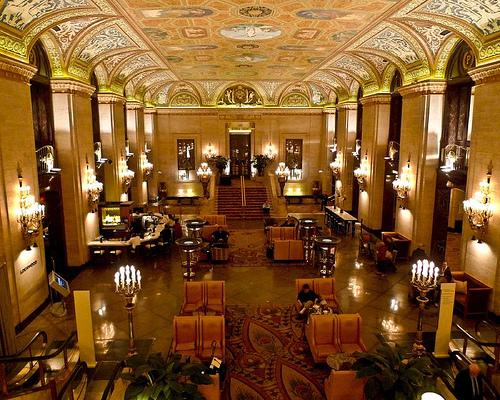 Hilton is not the first chain to enable guests to use their smartphones as their room keys. The option has been offered at select locations of hotels chains, like Starwood. It's a growing trend, according to Robert Cole, founder and CEO of RockCheetah, a hotel and destination marketing strategy and travel technology consulting practice. Cole anticipates a lot more hotels will adopt keyless entry options in the next few years. I spoke to him about the benefits that keyless systems offer the hotel industry.
Aside from the cool tech factor, it offers advantages in terms of security, efficiency, and improved customer service, and insight into guest app usage.

Security advantage Though he accepts that nothing digital is absolutely secure so long as there is any possibility of getting to the source code that generates the keys, Cole insists that relative to the alternatives, the smartphone approach is more secure. He explained, physical keys, whether of the metal or card or card variety, don't change, while the codes that open locks on smartphones do. Even if a guest's smartphone is stolen, the access code can be changed at the server level on the spot, making the stolen key unusable. In contrast, locks that are based on physical keys need to be manually modified, a much more time-consuming process.
Greater efficiency The hotel can improve convenience and efficiency, preventing unnecessary bottlenecks at the front desk that result from simultaneous arrivals by guests who need to pick up keys or get information. All that can be sent to the phone. Cole explained that some hotels already offered self-check-in kiosks in their lobbies with the same intent, though using the phones provides greater convenience to the customer at a lower cost for the hotel.
Better serviceAs everything ties into the guest's phone, the hotel can pick up on relevant personal data like the customer's location and food preferences. Before the guest's arrival, that information can be used to ensure the room is ready, and to possibly offer an available upgrade. It can also be used to offer guests directions to the hotel from wherever they are or recommend attractions they may want to see on the way.
"The more you know about the customer, the more helpful you can be," Cole says. Getting information about the guests preferences, say his favorite drink or her allergy to kiwis, makes it possible to send up personalized recommendations for restaurants, promotions for drinks at the bar, or a fruit basket that the guests would enjoy.
It's not just about upselling but about delivering the added value of "hospitality" that transforms a "bare minimum" experience into "a great trip," Cole says. When customers feel that the hotel provides value for them, they want to come back, and the personalized touches provide the element of "surprise and delight" that triggers that feeling of loyalty.

Insight into who is using what, where, and whenAside from the information provided by the smartphone or directly from the guests, the metadata associated with their use of the apps can provide granular tracking of customers. Signals from app show if, when, and where they downloaded it. In addition to revealing how many people took up the app offer, it can show what kind of people they are. Are they business or pleasure travelers, staying for one night, a weekend, or a week? Other data can also show most popular times of day or days of the week for customers to make reservations or check in. That data is valuable in planning a strategy to "incentivize" customers and customize it to each one's habits.
Though setting up the doors to work with smartphones is a costly undertaking for hotels, the way things are going indicates they believe the return on the investment will put them ahead. What do you think?
We welcome your comments on this topic on our social media channels, or
[contact us directly]
with questions about the site.