Deep inside the Googleplex, the Facebook datacenter, and the cubicle farms of the sexiest startups, tech pros struggle with the same old question this time of year: Is my relationship still hot -- or not?
Soft skills are all the rage for IT pros right now, but communication might not be your forte. Mobile devices can get you in far more trouble with your significant other than your boss. (Put the smartphone DOWN.) Social media can leave you with mixed signals. Is he or she still feeling it, or have you become as interesting as last year's portal project?
We're here to help on Valentine's Day, with a thoughtful guide to interpreting recent behavior of your guy or girl techie. Read on and think carefully:
Warning signs for the ladies
1. He keeps calling you Siri.
2. Your IMs to him bounce back saying, "Emotionally unavailable."
3. He bought you a Windows 8 hybrid tablet. (Laptop or tablet? Can't commit, ladies.)
[When your romance has produced little geeks: Geek Childhood Favorites I Share With My Kids.]
4. His iPad home screen is filled with online dating apps.
5. Twitter shows his favorite hashtag is #singleandreadytomingle.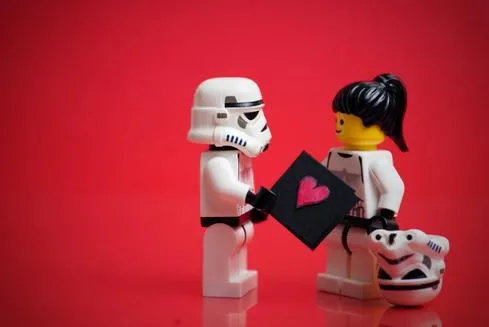 6. He knows you bought a ton of lingerie with your credit card at Target in December but all he wants to discuss is the data breach.
7. Friends say they see him on Tinder with a fake moustache under the name "Studley."
8. Your head is in the clouds, but he asks you to meet him in the server closet.
9. You're listed in his smartphone contacts as "Pending."
10. He works at the NSA and still forgot your birthday.
Warning signs for the men
1. She has a secret Twitter account: @hadoophawtie.
2. She says she's going shopping, but takes the Google bus, aka the Geekmatch.com-mobile, back and forth to San Francisco.
3. She cries when you ask her to The Lego Movie -- not tears of joy.
4. You're listed in her smartphone contacts as "Plan B."
5. She says she's at her annual coding camp, but Find my iPhone says she is in Miami Beach.
6. She checks out her Pebble smartwatch more than she does you.
7. She says that her shiny new necklace was a door prize at last week's Geek Girls dinner.
8. Her Google Glasses reveal she's following a big data consultant and doing real-time analysis.
9. She edited you out of her Facebook movie.
10. Tells her girlfriend you're being an _aaS and she isn't talking about cloud infrastructure.
Have any clues you'd like to share? Leave them in this story's comment section. Your fellow techies will thank you.
InformationWeek 500 companies take a practical view of even trendy tech such as cloud, big data analytics, and mobile. Read all about what they're doing in our big new special issue. Also in the InformationWeek 500 issue: A ranking of our top 250 winners, profiles of the top five companies, and 20 great ideas that you can steal. (Free registration required.)