Facebook's privacy policies are changing again -- but this time, the social network will simplify and shorten them to make them easier for users to understand.
In an announcement on Thursday, Facebook chief privacy officer Erin Egan outlined updates to its terms, data policy, and cookies policy; announced the launch of a new dashboard where users can find answers to frequently asked Facebook questions; and updated opt-out settings for advertising.
"Over the past year, we've introduced new features and controls to help you get more out of Facebook, and listened to people who have asked us to better explain how we get and use information," Egan explained.
Facebook last updated its privacy policy a year ago to clarify photo tagging, targeted ads, and Facebook use among minors. Users can review this round of policy changes and submit comments and suggestions to Facebook until Nov. 20, the company said.
Here's a look at what is and isn't changing, plus details on what's new.
[Catch up on the latest Facebook changes. Read Facebook: 10 New Changes That Matter.]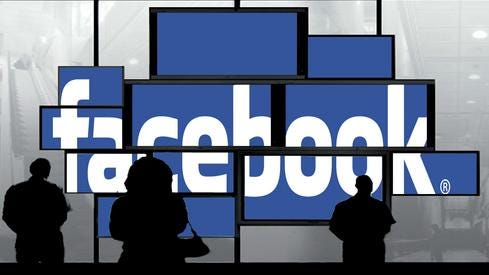 1. Privacy policy: Length changes, not content
Facebook's not altering its policies about how it collects your data, how it tracks you across the Web, or how it uses your information to target advertising -- it's essentially just making its practices easier to understand.
For example, Facebook slashed its data policy by two thirds, from 9,000 words to just 2,700, and from multiple pages to just one page. The language it uses is far more colloquial than the dense legalese from before, and it's color-coded -- both of which make it easier to read (if you're ever inclined to do so). Apart from design improvements and a clearer explanation, nothing else has changed, the social network said.
2. Updates reflect new features
While Facebook changed very little within its policies, it did make additions to them. These include location information details for new features such as Nearby Friends. If you decide to share where you are, for example, you might see menus from restaurants nearby or updates from friends in the area.
Facebook also updated its policies to reflect the Buy button it's testing; why it requests permission to use your phone's location (it's for features like check-ins or adding your location to posts); and to include its growing family of apps, such as Instagram, WhatsApp, and Messenger.
3. Cross-device ad settings
One change Facebook will make involves your ad settings. Previously, if you opted out of certain kinds of advertising on your laptop -- such as social ads, for example -- your preference might not have carried over to your mobile app. Moving forward, settings and preferences you adjust will be reflected across every device you use, the company said.
4. Privacy basics resource
In addition to the policy updates and changes, Facebook launched yet another tool to help users make sense of their privacy settings. Its new Privacy Basics page is a hub for answers to the most popular questions asked on Facebook, such as how to unfriend someone and block users.
The page features three links to content: What others see about you, how others interact with you, and what you see. Within each of these pages you'll find topics that use animations to describe certain settings and mock-ups that let you practice how to untag a photo, for example.
Privacy Basics is the latest resource Facebook has launched to help users navigate the social network's settings. In September, the company rolled out its Privacy Checkup tool, which takes you through three steps to review the audience of your status updates, the apps you have used Facebook to log into, and the privacy of key pieces of your profile. You can access this tool by clicking the Privacy Shortcuts icon at the top of Facebook.
Employers see a talent shortage. Job hunters see a broken hiring process. In the rush to complete projects, the industry risks rushing to an IT talent failure. Get the Talent Shortage Debate issue of InformationWeek today.