featuring them in the "Keep in Touch" box, your feed now focuses on posts and articles that your connections and LinkedIn influencers share.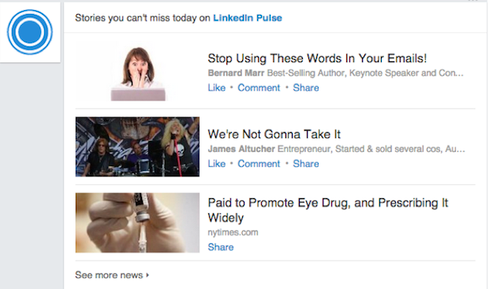 "Moving [network updates] to the Keep in Touch box does two things for members: First, it makes it easier to see what's happening with your network and interact with people, and second, it helps you experience a more streamlined, personalized, and useful feed," Hobbs said.
Changes to your profile
LinkedIn is rolling out a handful of updates and new features to user profiles to make the editing process simpler and more streamlined. Among them:
Updated editing tools: Rather than select "Edit" beside each section in your profile view, users can simply click on the section they want to update. Users can still make updates via the other editing methods, such as from the main LinkedIn toolbar and from within the new dashboard as well.
"View Profile" button: LinkedIn added a new button to user profiles called "View profile as." Click this to preview your profile from your connections' perspective and that of the public.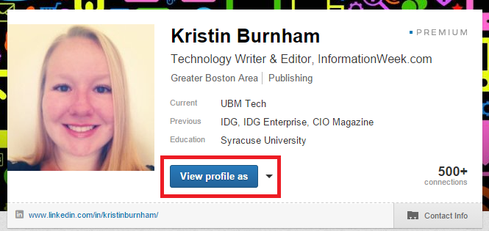 If you find that some information is missing, or that you want to hide certain details from the public's view, visit your Privacy & Settings page and click "Edit your public profile" below Helpful Links in the Profile tab. Check or uncheck the boxes on the right side of the page that detail what information you want to make public and what you want to display only to your connections.
Optional sections: You can find optional LinkedIn categories, such as volunteer experience, certifications, patents, and projects, at the top of your profile instead of in the right margin of the page.

Click to add them to your profile. You can rearrange your profile sections by hovering over them and then clicking and dragging them to where you want them to appear.
Keyword tips: If you're a premium LinkedIn member, LinkedIn will suggest keywords to add to your summary to improve your profile's SEO.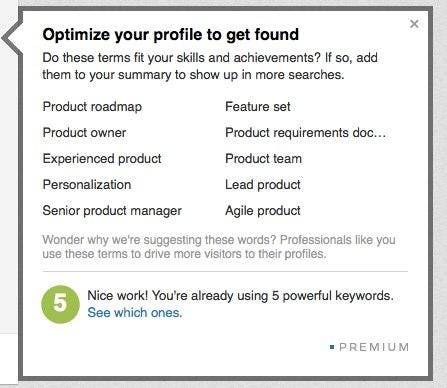 Guided edit: If you're not sure how you can improve your profile, LinkedIn's guided edit feature will give you tips for improving your profile's visibility. You can find these suggestions throughout your profile.
Get the latest information to migrate your systems, services, and applications to the next level at Enterprise Connect. Cisco, Microsoft, Avaya, and Oracle will lead the keynote lineup, and thought leaders from enterprises and vendors will cover the full range of platforms, services, and applications that will simplify your migration to next-gen communications and collaboration systems. Register for Enterprise Connect with code DIWKWEB to save $100 off the early-bird rate. It happens in Orlando, Fla., March 16 to 19.