a blog post. "It's a memorable visual you can use as part of your professional branding -- whether you're happy where you are or starting to think about your next move."
Visit the Professional Journey tool to get started. You'll need to grant SlideShare access to your LinkedIn profile. It will then take you through a series of steps to customize your infographic and publish it.
4. LinkedIn updates Pulse app.
LinkedIn debuted its standalone Pulse app a year ago as an option for users to stay current on news from their network and discover content that people shared. In September, LinkedIn redesigned the app with a handful of new features, including enhanced navigation, analytics for the posts you've published, and easier share options.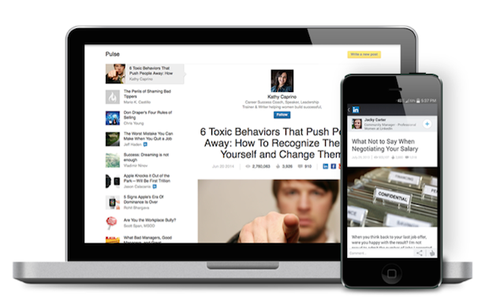 Pulse is available for download on Android and iOS.
5. LinkedIn adds WeChat integration
LinkedIn added WeChat integration in September, a mobile messaging app especially popular outside the US. People who connect WeChat to LinkedIn can see which of their connections also use the app, the company said.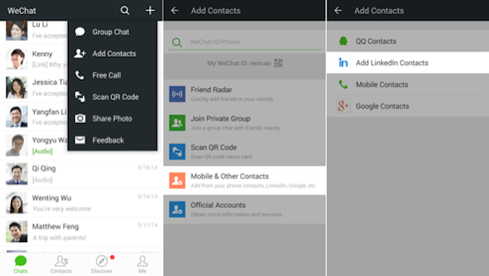 "With 67% of LinkedIn members located outside of the United States, LinkedIn has become a platform for professionals all over the world to connect and explore business and career opportunities across borders," Henry Li, product lead for LinkedIn China, said in a blog post.
To connect WeChat and LinkedIn, tap "Add Contacts" and then "Mobile & Other Contacts" from within the WeChat app. Then tap "Add LinkedIn Contacts." After you import your LinkedIn contacts, your WeChat friends will be able to access your LinkedIn profile from your WeChat profile, the company said.
Employers see a talent shortage. Job hunters see a broken hiring process. In the rush to complete projects, the industry risks rushing to an IT talent failure. Get the Talent Shortage Debate issue of InformationWeek today.