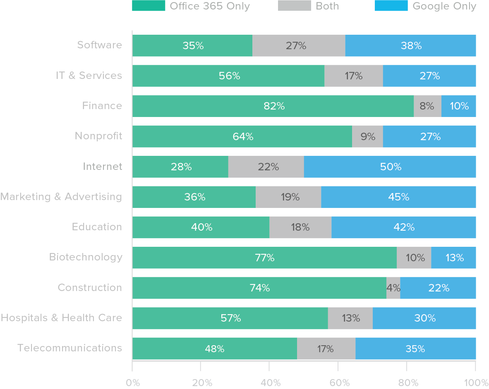 Google Apps Vs. Office 365: Which Suite Reigns Supreme?
(Click image for larger view and slideshow.)
Microsoft, in a surprise move Monday, announced plans to acquire LinkedIn in a $26.2 billion deal that aims to reinvent Redmond's productivity tools and communication tools efforts.
Under the deal, which is expected to close by the end of the year, Microsoft will operate the social media networking behemoth as an independent operation that will retain its name, its current CEO Jeff Weiner, and its company culture. While Weiner will have the ability to decide which specific aspects of LinkedIn and Microsoft to integrate, he will be partnering with Microsoft's Office 365 and its CRM and ERP Microsoft Dynamics teams on various products that can be integrated.
In a video interview posted within Microsoft's announcement, Microsoft CEO Satya Nadella explained the reasoning behind what would seem on the surface an unusual acquisition with few cross-benefits to the companies:
I'm a deep believer in productivity tools and communication tools, because that is what empowers people to be great at their job. But think about taking that and connecting that with a professional network and really having the entirety of what is your professional life be enhanced, more empowered, where you are acquiring new skills and being more successful in your current job and finding a greater, big, next job.
That's the vision and I've been talking with [LinkedIn cofounder and chairman Reid Hoffman] and Jeff for a while. The fact that it came together now is fantastic, but believe me, I've been thinking about this for a long time.
In his letter to employees, Nadella noted that when he considers an acquisition, he looks for whether it will expand Microsoft's opportunity and addressable market, whether the target company is "riding secular usage and technology trends," and whether it's aligned with the Redmond giant's core business and sense of purpose.
The LinkedIn deal came back affirmative on these counts, making it the largest buyout deal Nadella has orchestrated since becoming Microsoft's CEO in 2014. It also marks the largest acquisition Microsoft has done in its history, according to GeekWire.
"This deal is key to our bold ambition to reinvent productivity and business processes," Nadella wrote in his letter to employees. He pointed to potential examples, such as having a LinkedIn newsfeed that delivers articles based on a project a user is working on also allowing Office 365 to suggest an expert to connect with via LinkedIn for assistance.
"As these experiences get more intelligent and delightful, the LinkedIn and Office 365 engagement will grow. And, in turn, new opportunities will be created for monetization through individual and organization subscriptions and targeted advertising," said Nadella.
During the conference call on the merger, Nadella cited other examples, such as Microsoft's calendar and project features sharing information with LinkedIn's newsfeed to "drive relevance and ad targeting."
He also envisions Microsoft's digital assistant Cortana accessing the LinkedIn network to help users prep for upcoming business meetings by providing the user with more information about the people they will be meeting with.
LinkedIn's Weiner noted during the conference call that both Microsoft and LinkedIn are aligned and excited by users' desire for continuous learning. He noted that LinkedIn's Lynda.com learning site can teach users about different Microsoft applications. He pointed out that six of the top twenty-five courses on Lynda deal with mastering Microsoft software.
One analyst, Jack Gold of J. Gold Associates, said via an email to the media that the massive buyout makes sense:
LinkedIn is highly complementary to Microsoft's Skype for Business, Yammer, and other such enterprise focused services. Its subscriber base is primarily business people, not consumers. And its users tend to be older and more focused, with spending power.
Conversely, Microsoft could use its analytics tools on LinkedIn to give the company insight into what business users are doing on the Internet and the ways they are using various tools and products. That type of insight, in turn, could tell the Redmond giant what products to deploy and how to deploy them in the future, Gold said.
[Read LinkedIn Hack: Why Breach Is a Wake-up Call for Users.]
Adding a layer that integrates the potential sale of enterprise software subscriptions onto its social media network business will undoubtedly pose some challenges for LinkedIn. But LinkedIn's Weiner says he already knows he faces a large task ahead.
"Satya has said time and time again, 'You guys have to help write the rules. You are going to do this differently. You're going to have your independence. We have the shared sense of alignment, so let's dream big, let's think about what's possible,'" Weiner said in the video posted to Microsoft's website.
[Editor's note: This article has been updated to include more of the information Nadella provided in the conference call mentioned.]
LinkedIn is highly complementary to Microsoft's Skype for Business, Yammer, and other such enterprise focused services.