At the first 2021 virtual session of the New York Enterprise Tech Meetup, Todd McKinnon, co-founder and CEO of Okta, spoke about his company's journey scaling up from its first customer to learning how to serve the enterprise space. Okta is a secure identity management provider that works with more than 9,400 customers such as JetBlue, Slack Technologies, and T-Mobile.
McKinnon spoke this week in an online fireside chat with Jessica Lin, co-founder and general partner at venture capital firm Work-Bench, which hosts the meetup. Lin described McKinnon as a tech-oriented founder who came from Salesforce where he served as senior vice president of engineering before co-founding Okta. She asked him how he got the ball rolling to attract customers to Okta though he had limited experience with enterprise sales.
"It was a deliberate plan to start a company where that background would give me an advantage, not just in the ability to build the product but in selling to the first 10 customers," McKinnon said. Attracting those early customers, he said, takes a healthy amount of evangelism.
"You're trying to convince the customers to do something that's totally different, totally radical." That novel element is necessary for startups looking to serve the space, McKinnon said, otherwise companies would turn to incumbents such as IBM or Oracle.
Okta's focus on security in the cloud, coupled with his experience with technology, offered some creditability, yet the company still started small with its very first deal at just $400. McKinnon also said Okta went through other growing pains most startups face, such as a pivot from a previous idea for systems reliability monitoring services for cloud apps.
Moving fast to get to market with the first customer of Okta's current incarnation as an identity management provider meant the product was still very fresh and raw. "It barely worked," McKinnon said jokingly.
That was just six months after Okta's seed round, he said, and the startup took on feedback about its product. "The hardest thing about the early days is ... you've got to believe in it even when you don't believe," McKinnon said.
Lin noted that Okta led off with the small- to medium-sized customers but caught on to larger enterprises feeling the pain point the company sought to serve. McKinnon said Okta used its small size at the time to show big companies it would essentially "run through walls for them" in order to meet clients' needs.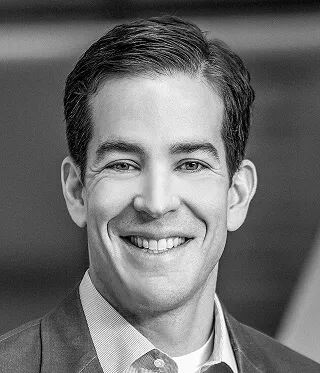 He said that approach proved more effective than trying to emulate much larger rivals. "That resonates with buyers at these companies," McKinnon said, compared to vendors at more established rivals approaching it as a basic, nonchalant transaction.
Fielding a question on trying to work with tight-lipped financial enterprises that are reluctant to talk security with new vendors, McKinnon said Okta was initially seen as a player in employee productivity rather security. "Partly that's because I think we were scared to have the security conversation," he said, which might lead to the customer doubting the security of the cloud.
That changed with the ubiquity of the cloud, McKinnon said, and the need in the market for better authentication services. "Where we're at today, probably 65% of our deals are led by the chief security officer," he said.
McKinnon suggested early-stage companies that want to connect with enterprise customers leverage what personal expertise they have in-house to gain credibility.
Okta made the push into enterprise clientele about when it reached the 50 to 100 customer threshold, he said. The company did some custom projects for a few clients, including connecting to on-premise systems, McKinnon said, but such bespoke work was not Okta's focus. It still took some time for the company to finding its footing selling its vision to others. "I can think of a bunch of deals we walked away from because we didn't have the roadmap," he said.
McKinnon said, in hindsight, he might have taken more time early on to lay out Okta's vision and roadmap for its customers but the company now has a clear focus. "We've really evolved into this platform message, which is we're going to be the one identity thing for all of you use cases," he said.
For more related content, follow up with these stories:
Why Hewlett Packard Enterprise Tapped Okta for GreenLake
What Financial Firms Want in Cloud Adoption Strategies
Single Sign-On Vendors Shudder as AWS Enters the Market