Google recently announced it was recalling over 400,000 smoke detectors from Nest Labs. According to a story in InformationWeek, lab tests showed that "the device's Nest Wave feature, which allows users to turn off the alarm with a wave of the hand, could be activated inadvertently, thereby preventing the device's alarm from sounding during a fire."
The company identified a motion-detection algorithm as the cause of the problem.
As more consumer products get beefed up with computing power and network connectivity, I wondered how the Internet of Things might affect product recalls in the future. Here's a few predictions.
Smoke Alarm
Dear Sir or Madam: Please update the software of your Roost smoke alarm right away. Due to a misconfigured algorithm, your alarm may interpret clouds of CO2 and temperatures above 400 degrees Fahrenheit as a barbecue, cookout, or Fourth of July celebration instead of a house fire.
Smoke Alarm II
Dear Sir or Madam: Please download a software patch for your Roost smoke alarm today. A faulty sensor translates activity such as standing, making lunch, or walking past the alarm as a distress signal. If such motion is detected, the alarm will emit a continuous high-pitched screech while auto-dialing 911. Our engineers recommend you remain excruciatingly still while the software downloads and the system reboots. This process should take approximately 45 minutes.
Robot Vacuum
Dear Sir or Madam: Because of a software bug in the CleanSweepR 5000, the onboard camera on the vacuum has uploaded photos of your filthy living room to our marketing department. Due to circumstances beyond our control, some of these photos were posted to Instagram, and have subsequently been repurposed as online "memes," including a rather humorous mashup with Doge. Much sad. Very apology.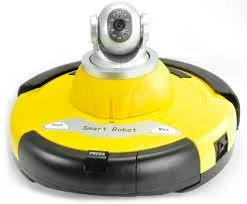 Self-Driving Car
Dear Sir or Madam: Please immediately deactivate the self-driving feature of your 2018 sport utility vehicle. A faulty algorithm misinterprets nearby pedestrian activity as an attempted carjacking. This activates the "Advanced Family Safety" app, including automated TASER fire and "targeted acceleration" intended to disable the suspect using the car's bumper and a high rate of speed.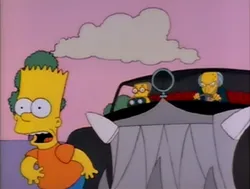 Google Glass
Dear Sir or Madam: We are recalling Google Glass due to a faulty misapprehension that people want to look ridiculous. Please remove Glass immediately.