There's an unprecedented amount of data going into SaaS applications, and if you're relying on legacy appliances to keep that data secure, you may want to think a little harder about that.
The growth of cloud adoption has officially surpassed the level of control that IT organizations have over their risk exposure. It's nearly impossible to create individual security policies for each cloud-based service.
Having investigated the issue, Gartner found that most businesses seek to address the wrong risks. IT managers, for example, are more likely to focus on the security failures of software providers rather than focus on managing their own users and data.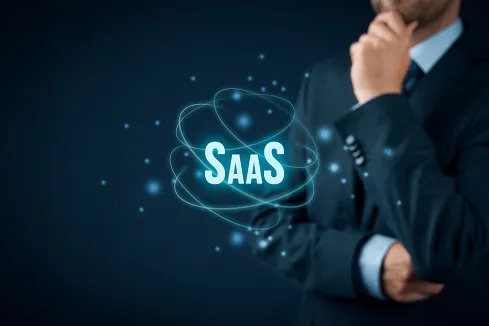 Implementing cloud-based security for SaaS applications leads to better data protection because it makes it easier to manage the main source of most security issues: users and data. Here's how:
Cloud-based SaaS security is more manageable. Cloud-based security makes it easier for you to manage the four central components of securing SaaS applications: visibility, control, data governance, and threat protection.
Visibility tells you which applications are being accessed on your network, who is accessing them, and what kind of data is going to the applications. Control comes from building and enforcing application policies that restrict access.
Data governance determines how you manage and prevent the outflow of sensitive data that resides in your SAAS applications. Threat protection detects, prevents, and stops the spread of malware within your apps.
Any of these four components can become vulnerable if just one of your security devices doesn't get properly updated, or reaches the end of its life. Often enough, a device's end of life occurs as a surprise and the company offers no migration path.
When you have cloud-based security, that's not so much of a concern. For example, a cloud-based next generation firewall (NGFW) will efficiently enforce all of these requirements, and you don't have to worry about upgrades.
Cloud-based next generation firewalls eliminate backhauling. Appliances can only inspect the traffic that flows directly through them. When multiple devices are involved, backhauling becomes an inconvenient necessity, having to inspect and enforce the rules on all your traffic.
Cloud-based services streamline this process. Directing traffic through the cloud eliminates the need to deploy several appliances to cover all traffic.
A cloud-based NGFW also prevents unplanned and forced appliance upgrades. For example, when a firewall inspects encrypted traffic, it puts a heavy load on the appliance, resulting in performance issues that eventually require an appliance upgrade. A cloud-based NGFW reduces the possibility of this event.
Identify sensitive data stored in documents. Cloud-based security can automatically identify sensitive information in the documents stored in your SaaS applications. When you're bound by regulations like GDPR or HIPAA, this capability can be priceless.
Cloud-based security erases appliance lifecycle management. When you're dealing with network security, replacing appliances is a necessary expense. At some point, all physical security devices (including your physical NGFW) will reach their end of life and become obsolete because the manufacturer stops supporting the product and related services.
Software upgrades can continue for only a set amount of time before required upgrades outgrow device capabilities. An NGFW requires an appliance at every location with its own set of rules.
This increases the potential for inconsistencies such as policy deviation and conflicting rules. The lifecycle of each appliance is complicated and must be managed individually. For example, if you have seven branch locations, you have at least seven appliances to deploy, configure, patch, update, and eventually replace. A cloud-based NGFW doesn't have a complicated lifecycle to manage. You won't need to upgrade, patch, or replace it.
Cloud-based SaaS security gives you more control over users and data. The end goal is to have as much control over users as possible. Many IT organizations use Cloud Access Security brokers (CASBs) to pinpoint unauthorized SaaS applications being accessed on the network. However, CASBs are hard work to implement. Even if you do have the time and money to implement a CASB, it only works when your employees let you know which applications they're running. Protocols won't compel anyone to inform IT which apps they're using.
Policies that rely on network users being upfront about the applications they access simply don't work. Cloud-based security solutions are much more likely to tell you exactly which applications are being used on your network, and nothing can be kept hidden.
Larry Alton is an independent business consultant specializing in tech, social media trends, business, and entrepreneurship. Follow him on Twitter and LinkedIn.