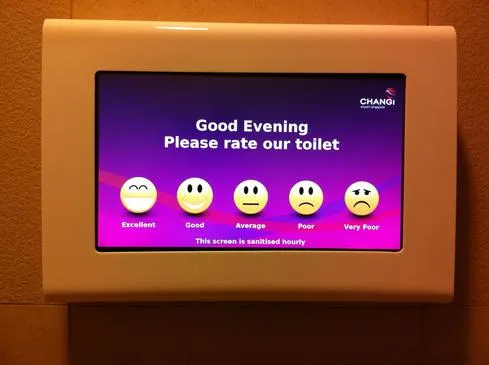 Millennials: Why Customer Service Will Never Be The Same
(Click image for larger view and slideshow.)
Salesforce is testing a Service Wave Analytics application for both service desk representatives fielding customer queries and their managers trying to maintain an overview of how well the service desk is performing.
Service Wave Analytics is in a pilot phase with select customers. It's expected to become available in January 2016, with pricing to be determined. Future users of Service Wave Analytics will already be Salesforce Service Cloud subscribers at $135 per month per user.
Service agents can use Service Wave Analytics to pull together information about a customer's previous purchases, service calls, and complaints. "It will provide the agent with context. He won't need to search, navigate through an application, or go to another application" to extract information, explained Larry Robinson, senior VP of product management for Service Cloud.
Service Wave Analytics sits on top of Salesforce's Wave Platform, a system that automatically collects information from Salesforce CRM applications, SAP ERP applications, Oracle financial applications, or any other legacy source designated by an organization's IT manager.
The Service Wave Analytics application draws information from the underlying platform and presents it using the new Lightning Console unveiled by Salesforce co-founder Parker Harris Aug. 24. "Lightning is a single pane of glass for the agents," Robinson said in an interview with InformationWeek. The Lightning Console is expected to be available by the end of the year.
Service agents have always struggled with assembling the right information to help with a customer query. Often they have to go into multiple applications to pull together relevant information, making it hard to respond to the customer in a timely fashion.
"Service Wave Analytics is meant to surface details about the case without having to go somewhere else to find them," Robinson noted. "We're trying to help the agent be more effective and confident" in his or her work, he added.
The application comes in two flavors. Service Wave Analytics for Service Agents and Analytics for Service Leaders. A service agent needs a composite view of one customer. A service manager needs a view of service desk data that cuts across different customers and agents in order to gain a complete picture, he said.
[Learn where Salesforce sits on a Gartner list of the 10 Most Popular CRM Apps.]
Service Wave Analytics, however, is more than just an information reporting tool. It also enables agents and managers to take certain actions, including sending an email message, escalating a trouble ticket, updating a record, and sharing insights with other agents.
Consistent with Salesforce's commitment to mobile applications, Service Wave Analytics is available on mobile devices and desktop computers. Robinson pointed out that customers' use of mobile devices has increased the number of service calls, because customers can make service calls at any time. Gartner estimates that the proliferation of mobile and Internet-connected devices will significantly increase the number of service calls over the next three years. The service agents will need automated help in finding and pulling together the information needed to respond to those calls, he said.
The service managers, in turn, must be able to move the right work to the right people and stay informed of both how busy and how effective the service desk is. A good agent may be so busy that he or she needs help, but without the right information the manager can't provide it, Robinson said.
The application includes widgets that let a manager create dashboards of key performance indicators and other information, then share a comparative performance dashboard with an employee. Also, service agents can find cases similar to ones they are working on and see how they were resolved, and locate sources of expertise within the company on particular problems.
Service Wave Analytics is the second in what is expected to be a series of role-specific Wave Platform apps. Sales Wave Analytics was announced in June.