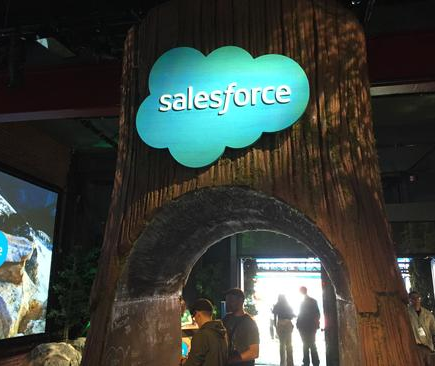 Salesforce TrailheaDX: Path Toward Redefining Developers
(Click image for larger view and slideshow.)
Salesforce continues to make improvements to all its offerings across its suites of cloud-based software for sales and marketing. This week the SaaS CRM and enterprise applications company shared progress in two different niches -- business-to-business marketing and mobile app development.
First, Salesforce announced App Cloud Mobile, which brings together Salesforce platforms Force, Heroku, and Salesforce1 into what the company is calling the next generation of its mobile app development platform.
The idea is pull together tools that enable non-developers to create their own mobile apps and speed up the development of those apps. It builds on the company's ongoing efforts to open up application development to non-coders.
It also provides back-end services such as security; data integration that includes non-Salesforce sources such as Oracle databases, SQL Server, and SAP using REST APIs; and scalability that is based on elastic and multi-tenant infrastructure.
[Salesforce is encouraging everyone to create apps. Read Salesforce TrailHeadX: Everyone Can Develop Software.]
Salesforce senior vice president for app cloud marketing Brian Goldfarb said in a blog post that this technology brings the best of Salesforce -- including Wave Analytics and Lightning Snap-ins -- into any mobile app.
In his post, he shared the experience of one customer, Unilever, which built six apps in six months to streamline approvals, team workflow, workplace logistics, employee feedback, market intelligence, and company news. These apps were offered to a global staff of more than 100,000.
Barclays is another customer that has used the technology, again to deploy apps to internal users -- more than 1,000 of its "relationship directors to productively run their businesses from their phone with a native iOS app," Goldfarb wrote in his blog post.
In a new Magic Quadrant report for Mobile App Development Platforms (MADP) released earlier this month, Gartner named Salesforce to the Leaders quadrant, along with IBM, Kony, Adobe, and Microsoft. (SAP and Oracle landed in the Challengers quadrant.)
In the report, Gartner noted that Salesforce's placement was "based on its strong execution within its large enterprise customer base, and its ability to attract developers on its Heroku platform for mobile. It continues to show its strong vision for MADP as it enhances its Lightning technologies and address broad mobile app use-case requirements."
Pardot Engagement Studio
Salesforce announced general availability of Pardot Engagement Studio, which Salesforce describes as a command center for businesses to manage all touchpoints with prospects and customers, and to perform tasks that include lead generation, nurturing, and reporting on marketing return on investment. The studio is offered under Salesforce's marketing automation operation, Pardot.
Engagement Studio was created to close what can be a big gap between marketing and sales activity within the same company, and the technology has been in a limited beta since last year.
Salesforce said that this new command center helps organizations offer B2B buyers something that has been missing -- a seamless experience across sales and marketing.
"Unfortunately, many companies struggle with this because sales and marketing teams manage customers using different technology solutions, leading to information silos and lackluster results," Salesforce marketing vice president Shannon Duffy wrote in a blog post.
Engagement Studio lets marketers automate the buyer's journey while still providing options and choices, according to Salesforce. Marketers can create multi-path journeys by setting up decision trees for buyers at each step. Then these journeys can be used as templates for future programs, speeding up the process the next time around. Marketers can also test these journeys to find gaps and fix them.
The studio also includes a simplified process for understanding campaign results. For instance, Salesforce said that metrics are layered over the buyer journey map, which puts all the information on a single screen that identifies the weak points in the journey map so that fixes can be made.
Sales reps gain access to the process via a new add-on called Salesforce Engage, which they can use on their desktops, via email, or on their mobile devices in the field.