took with Oracle Database 12c, Eacrett admits, though in this case it's multi-tenancy on an in-memory database.
"This is native multi-tenancy where each in-memory container is isolated from a security and administrative perspective," Eacrett explained. "Each tenant can have its own DBA, and they can't see data in other tenants."
Memory and CPU are also separately allocated to each tenant. Despite this isolation, all container databases can be deployed, patched, and maintained from the same central database management system. Point-in-time recovery is available for each tenant, but high availability, disaster recovery, and system replication are supported at the complete system (rather than individual tenant) level in this initial release. Eacrett hinted that per-tenant support is likely in a future service pack.
[ Want more on SAP's latest results? Read SAP Cloud Plan On Track, Says McDermott. ]
Given the similarity of what SAP is announcing to what was delivered in 12c and given Oracle's litigious ways, is this announcement likely to spark the next Oracle vs. SAP lawsuit?
"I'm not sure these are patentable features because a lot of the multi-tenant features are very similar to things that came out in the 1970s," said Eacrett. "Basically we're running databases within a database."
SAP itself and SAP customers will be able to exploit multi-tenancy. With all SAP SaaS offerings headed to the Hana Cloud Platform, SAP's platform-as-a-service offering, services such as Ariba, SuccessFactors, CRM Online, Simple Finance, and other SaaS apps will be able to support customers on separate database tenants. Customers running Hana on-premises will be able to spin out separate tenants for applications, data warehouses, data marts, and business groups as they wish.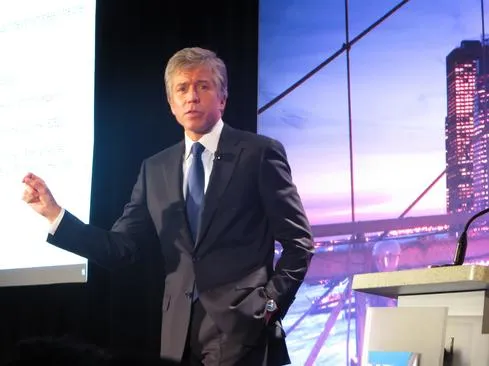 Multi-tenancy is built into Hana with the SP9 release, but Dynamic Tiering and other new features, including data integration, data streaming, and graph analysis, are extra-cost options. Data-integration and data-quality capabilities are adapted from SAP Data Services (formerly BusinessObjects Data Services). The data-streaming capabilities are adapted from Sybase ESP (Event Stream Processing), and they make it possible for Hana database developers to support streaming applications such as fraud detection or logistics track-and-trace. Graph analysis was developed from scratch and will support social-network and supply-chain network analysis.
The options are packaged that way either because many SAP customers already own that software or because not all customers want or need those capabilities, according to Eacrett. But by baking these features into the database, SAP eliminates the need for infrastructure that would otherwise be required to support separate software.
"By collapsing the infrastructure requirements, we're reducing the footprint that customers will have to install and making it easier to deliver Hana as a platform-as-a-service in the cloud," Eacrett explained.
Hana already had built-in application server and predictive analytics capabilities, and this everything-but-the-kitchen sink approach will help Hana eliminate more than just unnecessary copies of data.
Just when conventional wisdom had converged around the cloud being a software story, there are signs that the server market is poised for an upset, too. Get the 2014 State of Server Technology report today. (Free registration required.)