While athletes and sports teams around the world pore over performance metrics in an effort to improve their performance and win more competitions, a new factor has come into play this year at the delayed 2020 Tokyo Summer Olympic Games.
Amid the headlines about medal winners and athletes' personal stories, another story has overshadowed the games -- COVID-19 cases at the 2020 games during this summer of 2021. While vaccinations have been administered in some parts of the world, the Delta variant of COVID has taken hold in recent months and is causing new cases of the virus to grow in many areas of the world, including Tokyo, which is now in its fourth state of emergency.
And while all the attention right now is on the games taking place in Tokyo, there have been months and years of preparation by teams and athletes to get ready for these celebrated two weeks of international competition. Again, COVID has overshadowed this training the last 18 months. How can you train when your facilities are closed? What should you do if an athlete on your team is infected? How much downtime does one infection cause? How quickly or slowly should you bring an athlete back after COVID? Should a team send athletes abroad to train, or is that too risky?
These questions and more were some of what athletes and teams prepping for the Tokyo Summer Games were facing. Because COVID was new, there was no road map for the best way to approach training during this pandemic.
Own the Podium faced just this challenge. This Canadian non-profit leads the direction of funding to high-performance programs to help Canadian athletes win more medals at the Olympic and Paralympic Games. It also provides technical guidance and advice. But in prepping for the Tokyo Summer games and the Beijing 2022 Paralympic Winter Games next year the organization faced these new questions around how to best fulfill its charter during a pandemic.
"We do track athletes' health, we do have an intake process that would cover illness and disease," said Andy Van Neutegem, director of sport science, medicine, and innovation at Own the Podium. "But we've never seen anything of this magnitude before."
Back in the early days of the pandemic, the first goal was to develop plans and protocols to return to sports and training and competition safely, Own the Podium CEO Anne Merklinger told InformationWeek. Safety was the top priority. (For the first time since its inception, Own the Podium did not set out medal targets for Canadian athletes at the Olympics.)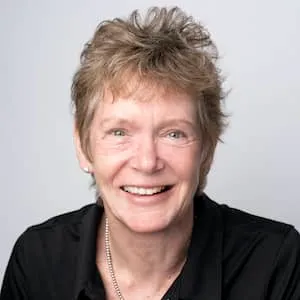 Own the Podium wanted to set up risk assessment tools that involved tracking the number of infections at different levels of sport and then be able to use that data to identify trends of where and when infections occurred. Was it in training? Was it in competition? Then it wanted to be able to use those insights to mitigate future infections.

SAS Institute Senior Solutions Advisor Stephen Ondrik helped Own the Podium set up a series of dashboards to visualize the important data and trends. For instance, during training, SAS VIYA helped coaches optimize and tailor training plans by considering environmental factors such as weather, geography, and indoor vs. outdoor facilities. It enabled coaches and athletes to re-calibrate if a training disruption occurred.
Own the Podium gathered data through COVID testing and also questionnaires filled out by the national sports organizations. Data collected and visualized included positivity rates, days of training lost, and symptom profiles.
For instance, the organization wanted to look at infection rates of athletes versus national averages, according to Van Neutegem. It turns out that athlete infection rates were much lower than those of the general population.
That information came in handy during training. At one point during the pandemic, a facility typically used by athletes to train was closed down to prevent the spread of COVID. Merklinger said that Own the Podium was able to show data about the low rate of infection among its athletes versus the general population to demonstrate to facility management that it would be safe for them to open the facility to these athletes for training.
Other tracked data included days lost to competitions and days lost to training -- factors to help the teams manage the workloads.
"We were thinking of COVID like an injury," Van Neutegem said. "You don't want to rush the athlete back."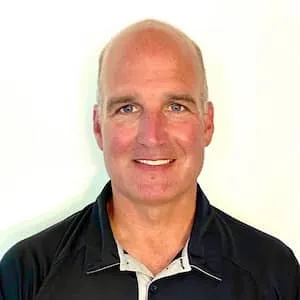 As the Tokyo games got closer, the organizations started looking at the different types of tests used on athletes. For those athletes who had previously suffered a COVID infection, they were more likely to get a false positive test with certain types of tests. Therefore, the organization advised the teams to advocate for the use of certain tests deemed more accurate for certain athletes when they got to Tokyo.

"Because we've been tracking those sports that have had athletes with an infection, we were able to get ahead of the game," Merklinger said. "We were more proactive."
Now Own the Podium has a host of data about the impacts of COVID on training and competition for its athletes. The organization is planning a full debrief on the Tokyo experience in October to determine the lessons learned, what the organization did well, and what could be improved for the future.
But most important is the health and safety of the athletes.
"Safety was our No. 1 priority," Merlinger said. "That was all we talked about -- we need to protect the health and safety of everyone going to Tokyo. This data helped us do that."
What to Read Next:
Formula One, NFL, and NHL Work on Their Hustle with AWS
IBM Puts Red Hat OpenShift to Work on Sports Data at US Open