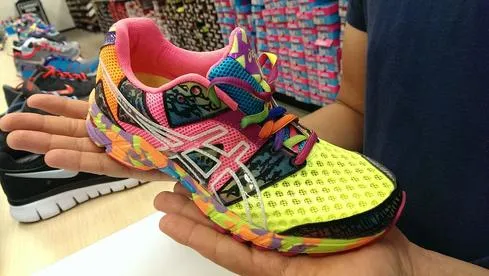 9 Reasons Why Personalized Marketing Still Isn't Accurate
(Click image for larger view and slideshow.)
Adobe upgraded its Marketing Cloud today with numerous product releases and enhancements that sharpen the ability of the enterprise to gather, analyze, and utilize data to improve digital marketing.
"We're delivering a unified view of the world," said Amit Ahuja, general manager for data management platforms/Marketing Cloud. The goal is to "unify content from creation to execution," he said.
Adobe logged $4.8 billion in revenue for 2015. Marketing Cloud accounted for $1.36 billion -- roughly one-third of the company's revenues. The multiple product announcements, made today at Adobe Summit 2016 in Las Vegas, are varied and dense. Taken individually, they almost look like a grab bag of improvements and additions. Taken together and they amount to a major overhaul and refresh of the Marketing Cloud division.
Starting with the Adobe Platform, the company updated Adobe Exchange, which offers apps and integrations for developers to use to extend the reach of Marketing Cloud. A new developer portal, Adobe.io, will offer the Marketing Cloud software developer kit to developers for them to access APIs and protocols.
The Adobe Certified Metrics feature was also added to the platform. It lets users count -- not estimate -- the number of viewers watching any programming. This feature ties in with yet another announcement: Adobe and rating agency comScore will be partnering to provide accurate ratings of TV programming on any platform using Adobe Certified Metrics.
"TV is an experience," noted Ahuja. TV networks, cable TV providers, and even digital providers will push programming through a variety of platforms, such as handhelds, tablets, notebooks, and desktops, he explained. Adobe is providing is a digital census -- an actual enumeration across all devices, Ahuja said.
Concurrent with this announcement is an end-to-end effort, called Adobe PrimeTime, that integrates digital marketing tools with Apple TV, Sony PlayStation, Roku, and Microsoft Xbox. The goal is to deliver a "personalized TV experience" to the viewer via the Internet, in what industry calls Over the Top (OTT) TV.
PrimeTime will help acquire an audience, recommend new programming or games based on knowledge of each individual's affinity, monetize the experience via ads and subscriptions, and measure it for ratings purposes, Ahuja explained.
Are you prepared for a new world of enterprise mobility? Attend the Wireless & Mobility Track at Interop Las Vegas, May 2-6. Register now!
Like television, going online is also a cross-platform experience. People will access the Web with handhelds, smartphones, and tablets just as often as they did with laptops or desktops.
"Cross-device identification is an industry problem," Ahuja said. Because a consumer may use different devices to access the same information, marketers cannot be fully sure that their targeted advertising is reaching that particular individual, he explained. "Devices don't buy. People do."
In a study also published today, Adobe found that almost 80% of consumers will switch devices while researching and buy something on line. This figure hits 90% when the company polls Millennials.
To resolve this issue, Adobe announced its Cross Device Co-op, beginning in the second half of this year. Brands joining the co-op provide Adobe with logins and website data without identifying consumers by name. Adobe will then use this information to link devices to their common user. That way, the marketer knows that the same individual is accessing product information from different devices, thus assuring that a targeted ad reaches his screen, regardless of device, Ahuja said.
Adobe released a series of improved products under the analytics portion of its Marketing Cloud that bundles technologies found in the Creative Cloud and Document Management Cloud to work across all three product branches.
Adobe is adding Smart Tag to its Adobe Experience Manager. Smart Tag is an app that automates the tagging of photos and video, and makes those images searchable by common terms. For example, the app can take a landscape picture taken during the summer and tag it as "landscape, summer," or by any recognizable feature in the image.
Segment IQ will spot overlaps in target audience segments and use automation to help refine discrete sub-groups in order to sharpen marketing efforts to reach them.
Predictive apps such as Adobe Target, Media Optimizer, and Campaign should aid in predicting what purchases lead to the highest profit per customer, identify performance trends in marketing campaigns, and even suggest what subject lines make it more likely that a person will open a marketing e-mail.
Right now, about two-thirds of the Fortune 50 rely on Adobe's Marketing Cloud apps to shape and sharpen their marketing campaigns, Ahuja said. Consumer demand has changed. Shoppers are represented across channels and devices. Given this reality, marketers have to be able to pitch their message across any device, through any channel, anywhere, anytime, he noted.
The two basic building blocks to accomplish this are data and content, Ahuja added. What Adobe is aiming for is to provide the answer to a simple question: "How do I use data and content seamlessly across the Marketing Cloud?" he asked. Today's gaggle of product announcements should answer that question.