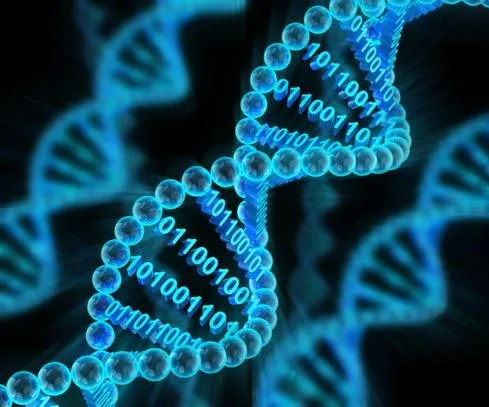 6 Ways Big Data Is Driving Personalized Medicine Revolution
(Click image for larger view and slideshow.)
Every CIO wants data in one place, controlled by one master app. Informatica is offering its answer to that desire this week with the release of Informatica Big Data Management, which combines integration, governance, and security in one package.
"We are looking at a world of data," said acting CEO Anil Chakravarthy at a virtual event to roll out the new package. "Data powers business." Citing a CapGemini survey, Chakravarthy explained that while two-thirds of surveyed customers see big data transforming their environment in the next three years, even more say they cannot effectively exploit big data.
[Looking for more on how tech vendors are trying to make big data easier? Read Salesforce Partners Want to Make Big Data Easy.]
"We have a clear mission to make big data a reality for our customers," Chakravarthy added. The new release is designed to make it easier for customers to get value out of big data.
Integration can be a bottleneck, since hand-coding cannot scale to handle typical big data challenges, such as collecting data streams from many varied sources. The Big Data Management package offers users more than 200 pre-built connectors to route data from any source to commonly used big data platforms such as Hadoop, NoSQL, and massively parallel processing (MPP) appliances.
Another 100 pre-built transformations and parsers are available to run natively on Hadoop to help process large data sets. Dynamic mapping automates various data integration processes, while a visual and graphical development capability allows users to set up data pipelines about five times faster than they could by hand-coding.
The governance component relies on collaborative stewardship, where non-technical and expert users can collaborate and manage the data. Automation will flag data anomalies by using preset rules and alerts. Spark is used for at-scale graph creation as part of the system's live data map. Relationships between data can also be searched across all big data environments.
Security relies more on depth than perimeter defense. The patterns of data usage are tracked and logged, and usage can be visualized and mapped. Risk is scored and administrators can be alerted in the instance of a high-risk data breach.
"We are data Switzerland," Chakravarthy said. "We will support any platform. We will support any analytic tool our customers want to deploy."
Various aspects of big data management existed as separate applications before this week's announcement. For example, Informatica SecureSource hit the market last April, promising data breach resiliency and offering the tools and tracking needed to know how sensitive data is created and where it resides.
In August, two private equity firms -- Permira Funds and Canada Pension Plan Investment Board -- completed a $5.3 billion deal to acquire Informatica. Microsoft and Salesforce Ventures joined the deal as investors, too.
Informatica's new Big Data Management package arrives at a time of expected significant growth in big data technology and services market. A recent forecast from IDC said this market is growing at a compound annual growth rate (CAGR) of 23.1% over the 2014-2019 forecast period with annual spending reaching $48.6 billion in 2019. The forecast was co-authored by Ashish Nadkarni, IDC program director for enterprise servers and storage, and Dan Vesset, IDC program vice president for business analytics and big data.
"The ever-increasing appetite of businesses to embrace emerging big data-related software and infrastructure technologies while keeping the implementation costs low has led to the creation of a rich ecosystem of new and incumbent suppliers," said Nadkarni in a prepared statement. "At the same time, the market opportunity is spurring new investments and M&A activity as incumbent suppliers seek to maintain their relevance by developing comprehensive solutions and new go-to-market paths."
**New deadline of Dec. 18, 2015** Be a part of the prestigious InformationWeek Elite 100! Time is running out to submit your company's application by Dec. 18, 2015. Go to our 2016 registration page: InformationWeek's Elite 100 list for 2016.