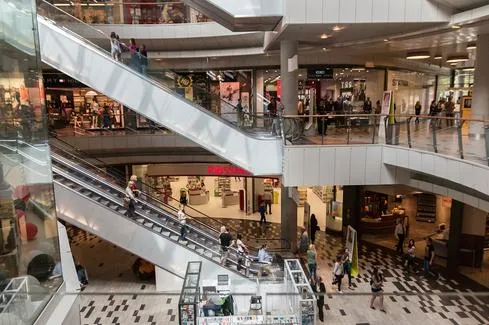 How Contextual Awareness Is Redefining Business Intelligence
(Click image for larger view and slideshow.)
InformationWeek is spotlighting the companies whose innovative solutions to technology and business challenges earned them a place on our 2015 Elite 100. For more on the program, and to see profiles of the Top 10 Elite 100 finalists, click here. If you're interested in nominating your company for consideration in the 2016 Elite 100, click here.
It's not every day that an IT project has internal business units jostling to use it. But that's exactly the situation Intuit IT had on its hands after the launch of the Intuit Analytics Cloud (IAC).
Gathering and storing data wasn't a problem for Intuit, which offers financial software and tools such as TurboTax, QuickBooks, Quicken, and Mint.com. The challenge was deriving useful insight from all its data. That's why Intuit launched IAC: to turn lakes of data into pools of information.
In an interview with InformationWeek, Atticus Tysen, Intuit SVP and CIO, said that the IAC project marked two substantial changes in the way projects are conducted at Intuit. First, IAC wasn't defined by a specific use-case. It was, instead, defined by the holistic approach of building a platform, and then allowing business units to figure out how to use it. Second, IAC marked a shift from the traditional database. "It's the first time we were looking at data in a less structured way, looking at a data pile or data lake," Tysen said.
The project required cooperation across the company because it incorporated all of Intuit's enterprise data, its product data, and third-party data, into a single platform.
[Those were the days, my friends. Read 11 Things Computer Users Will Never Experience Again.]
According to Bill Loconzolo, vice president of Data Engineering, prior to the IAC project, Intuit had a number of data teams, a bunch of data silos, and a lot of very positive outcomes generated either within the enterprise or within the infrastructures for the individual products. Despite those positive outcomes, said Loconzolo in an interview with InformationWeek, "We never did it consistently at scale for the organization. We wanted a more holistic approach. That was really the charter when we started."
Tysen noted that the IAC project was special for the organization from the beginning. "We wanted to [use] this data so we could provide better experiences for our customers, and also provide it to the customers so they can have better experiences from the data and better insight about themselves," he said. "One of the phrases we used internally was that we wanted to 'deliver big data to the little guy.' Not only is this data lake serving our needs, it's serving the customer needs."
Loconzolo said that the team decided to focus on product-centric data at the start of the new project because it's easier to control, a helpful trait when undertaking complex development efforts.
Getting It Built
Infrastructure brought Loconzolo and Tysen together in the project. A number of functional teams within Loconzolo's group were moved to the production side -- which was Tysen's -- where they remain. Once the transfers had occurred, the real work of development could begin.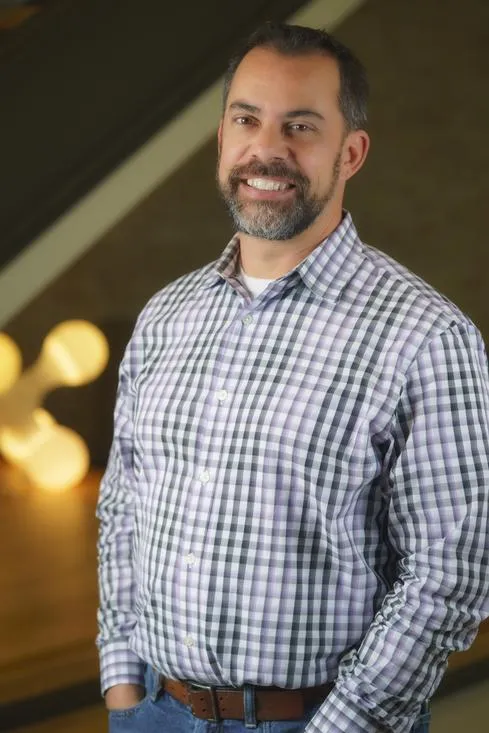 One of the key steps was defining the project in easy-to-handle pieces. "The challenge in any large architecture, any large project, is just having those bite-sized pieces where you can deliver demonstrable outcomes as you're on the journey. This is multi-year, and 'big bang' projects really don't fly much anymore," Loconzolo said. He pointed out that the need for smaller outcomes wasn't solely generated by the needs of his teams. Executives authorizing the expenditures were looking for those regular wins as well.
Deadlines and project numbers helped drive the team. "We had some thin slices, or some use-cases, to draw on where we could start to deliver some insights from the effort," Loconzolo said. "It started within a services architecture that was put on top of this data lake that we have."
Success and Futures
The success of the smaller project "bites" meant Loconzolo didn't have to go around the company convincing business unit leaders to take part in the project. He described the process as moving from a model, in which IT is pushing the project out to the business unit, to one in which the units are jostling to pull the project into their operations. "We're now having to choose which of the business units we can deliver the benefits for, and within what time frame." Loconzolo said.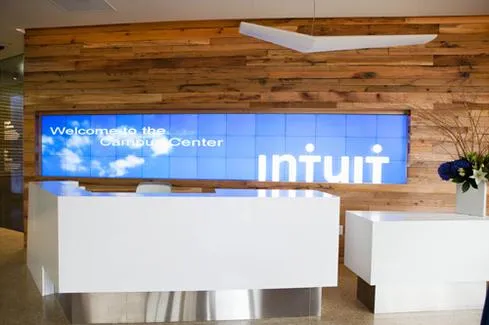 Loconzolo said that there are a couple of areas where there is still work to be done. Both revolve around data. The first, he said, is on the input side. "We have more requests than we can serve to get data into the platform, where people can leverage some of the capabilities. It's like a data hamster wheel. How do we actually self-serve and not hold the organization back?"
The second area where there is still progress to be made is providing access to the data, Loconzolo said. "Some of the complications of that are standardizing and normalizing data that's been in Intuit for a while, making that very accurate, and also giving access to the right individuals at the right time with the right controls," he said. "We haven't democratized the data, and that's something we want to do."
IAC has turned the significant corner that new projects can face. "We're past the point of anyone wondering why they should contribute their data to the IAC," Tysen said. "We now have every executive team in the company using real-time dashboards, so we're getting better data-driven decisions, data-driven product development, [and] data-driven experiences."
**Elite 100 2016: DEADLINE EXTENDED TO JAN. 18, 2016** There's still time to be a part of the prestigious InformationWeek Elite 100! Submit your company's application by Jan. 18, 2016. You'll find instructions and a submission form here: InformationWeek's Elite 100 2016.