Red Hat Satellite Brings System Management To Cloud
Red Hat Satellite Brings System Management To Cloud
Red Hat Satellite 6, the latest version of its Enterprise Linux system management, now works across data centers and clouds.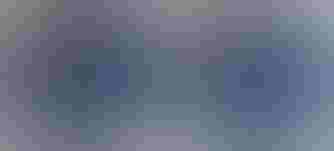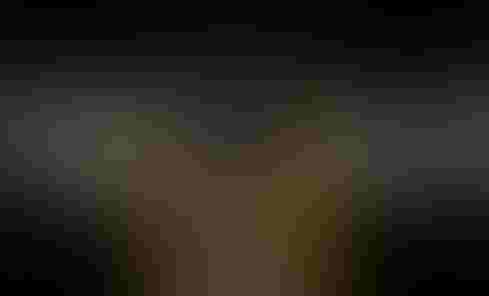 6 Models Of The Modern Data Center
6 Models Of The Modern Data Center (Click image for larger view and slideshow.)
Automate more of the data center is the battle cry of the day, with Cisco, HP, and VMware each promising to do more of it their own way. Add the Linux side of the data center with its own special challenges, and that's where Red Hat Satellite 6 comes in.
Satellite has previously been the system for provisioning and configuring a new Red Hat Enterprise Linux system, patching and updating multiple RHEL systems across a data center, and managing their life cycles. It was also in charge of each system's subscription management. Now it's going to manage RHEL systems in the cloud, as well.
To expand Satellite 6's reach, Red Hat has shunted some of its own Spacewalk Project's code out of Satellite and brought in Puppet, Foreman, and other open source systems management modules. That's one indication of how serious Red Hat is about providing a more up-to-date systems monitoring and management product.
Satellite could previously manage Red Hat Linux on bare metal or virtualized servers under Red Hat's own Enterprise Virtualization system. Now it can manage RHEL workloads running under the Red Hat OpenStack distribution and the Red Hat OpenShift platform as a service, whether on-premises or in a public cloud -- not surprising since the platform and distribution use the default OpenStack hypervisor, KVM, which is owned by Red Hat.
[Learn more about how Red Hat competes with VMware in the data center. Read Red Hat Counters VMware With OpenStack Software Appliance.]
But Satellite can manage bare metal workloads in the cloud, VMware workloads running RHEL under ESX Server, or Amazon Web Services workloads using AWS' version of Xen, Amazon Machine Image. This makes Satellite more of a cross-hypervisor and cross-cloud management system for the RHEL-intensive shop. It gives Red Hat customers an alternative to the all-VMware vSphere or vCloud data center. The management console is an increasingly important point of competition for all parties contending to provide data center and cloud workload management.
Satellite is an outgrowth of what was at one time known at the Red Hat Network, the online way for RHEL users to get automated patches and updates. Satellite took the procedures behind the network and encapsulated them for on-premises maintenance of Linux systems, whether bare metal or virtualized.
In Satellite 6, which became available Sept. 10, Red Hat has incorporated provisioning to public and private clouds, as named above. It has included Puppet's management interface for configuring systems and support for working with Puppet Forge, the website where Puppet modules can be built and stored. Puppet replaces code from the Red Hat-sponsored project Spacewalk, which previously provided the management interface. Puppet can go deeper into a server system to configure it than Red Hat's predecessor system could, the announcement said.
Satellite 6 also has Git, the open source version-management system for keeping a system's independent modules of code synchronized. It also includes the Foreman open source tool for managing the lifecycles of both physical and virtual servers, the company said.
Satellite 6 can perform discovery in a data center or cloud setting, finding servers that are underutilized. It can use Capsule Servers to place a subordinate copy of Satellite in remote business units or branch office, where it will perform patches and updates dictated by central Satellite server.
It can also capture definitions of system state, audit a system for modifications, create a history of changes, and automatically correct a system experiencing unauthorized modifications and updates to go back to a previous state.
Red Hat said Satellite 6 is managing 1,400 RHEL systems at Allegiant Airlines "from initial deployment, updates, reconfiguration and migration" across multiple datacenters and environments, according to Mike Dittmeier, Satellite manager at the airlines. He said Allegiant's IT staff used Satellite to insure "consistent adherence to internal policies and standards" as well as more mundane tasks. The system is a time-saver, imposing global changes in a few minutes, he said.
Cloud Connect (Sept. 29 to Oct. 2, 2014) brings its "cloud-as–business–enabler" programming to Interop New York for the first time in 2014. The two-day Cloud Connect Summit will give Interop attendees an intensive immersion in how to leverage the cloud to drive innovation and growth for their business. In addition to the Summit, Interop will feature five cloud workshops programmed by Cloud Connect. The Interop Expo will also feature a Cloud Connect Zone showcasing cloud companies' technology solutions. Register with Discount Code MPIWK or $200 off Total Access or Cloud Connect Summit Passes.
Never Miss a Beat: Get a snapshot of the issues affecting the IT industry straight to your inbox.
You May Also Like
---