8 DevOps Lessons IT Can Teach The Enterprise
DevOps has changed the way IT looks at Agile. Now there are lessons from the shift that IT can share with the rest of the enterprise.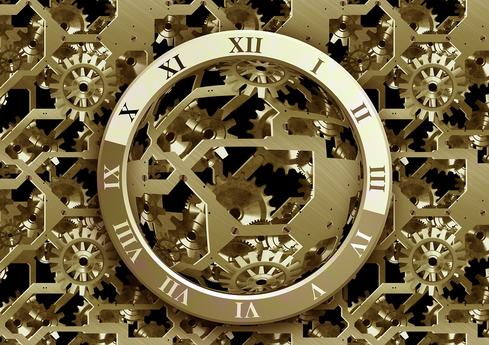 We live in an Agile world. Business cycles are faster and market demands more critical. Into this world, DevOps appeared to shorten the time between idea and product and introduce speed and flexibility into the entire IT organizations. The question is whether the IT department is the only business unit that can benefit from a DevOps approach.
For years we've been told that CIOs and IT executives should be business leaders, not just technology gurus. One way to prove business leader bona fides is to share best practices with colleagues in other business units -- to "infect" those units with the philosophies and practices that are successful in IT.
Many companies have found DevOps to be a successful approach to IT, so it's reasonable to ask which lessons can come out of IT for the benefit of the rest of the organization.
[See 10 Tools to Keep Your Agile Dev Projects on Track.]
It's important to note that DevOps is not a practice that is without controversy. The challenges come in two main areas: stability and flexibility. There are those who say that the push to be faster and more nimble necessarily cuts into the reliability and stability of the product. There are also those who complain that an emphasis on employee flexibility devalues expertise and overburdens the workers.
Each of those can challenges can become a real problem if DevOps isn't implemented properly. That's why IT is important to the enterprise when it comes to implementing this Agile process. The development and operational staffs within IT have learned what works and what doesn't from their own implementation of DevOps. Sharing that hard-won wisdom is as important as sharing the promise of DevOps when it comes to making the whole process a success.
Here, then, are lessons on DevOps that IT can share with the rest of the organization. How many of these lessons have you learned? How valuable do you think the DevOps approach is to the rest of the organization? If you've been through the transition, I'd love to hear from you. Let us know which lessons you've learned from the trip to DevOps.
Are you an IT Hero? Do you know someone who is? Submit your entry now for InformationWeek's IT Hero Award. Full details and a submission form can be found here.
Curtis Franklin Jr. is Senior Editor at Dark Reading. In this role he focuses on product and technology coverage for the publication. In addition he works on audio and video programming for Dark Reading and contributes to activities at Interop ITX, Black Hat, INsecurity, and ... View Full Bio
We welcome your comments on this topic on our social media channels, or
[contact us directly]
with questions about the site.