8 Steps For Creating An Agile Enterprise
Companies are moving to become agile organizations, but it's easy to stumble. Here are eight steps your enterprise can take to move from waterfall to agile.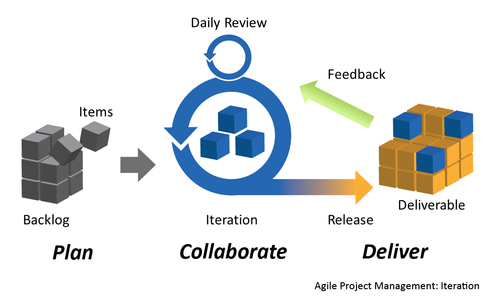 According to the Business Dictionary, an agile enterprise is a, "Fast moving, flexible and robust firm capable of rapid response to unexpected challenges, events, and opportunities. Built on policies and processes that facilitate speed and change, it aims to achieve continuous competitive advantage in serving its customers."
Sounds pretty good, doesn't it? The question, of course, is how to create an agile enterprise from the primordial ooze of an existing organization.
Ryan Eaton, Universal Mind's EVP of Delivery, and David Tucker, its VP of Experience Technology, will be talking about agile development in the enterprise at Interop Las Vegas 2016, May 2-6 at the Mandalay Bay.
In a telephone interview with InformationWeek, they discussed the process of moving from a traditional organization to an agile enterprise. The steps can look a bit different between one organization and the next, but there are important common strategies and tactics to heed for success.

Create a culture where technology advances truly empower your business. Attend the Leadership Track at Interop Las Vegas, May 2-6. Register now!
No matter how a company approaches the move to agile, Tucker said, "The important things for organizations to understand is that this isn't theoretical. There are companies making huge strides." As examples, he listed, "HMH, John Deere Financial, Microsoft -- there are a lot of great stories about companies that have created a track record of success."
Here, then, are eight steps you and your organization can take in order to become an agile enterprise. Which have you embraced? Which are you ready to embrace? Let us know how your company is moving toward agile and how the experience is playing out across the organization. Let's meet in the comments section below -- and at Interop in Las Vegas.

Curtis Franklin Jr. is Senior Analyst at Omdia, focusing on enterprise security management. Curtis has been writing about technologies and products in computing and networking since the early 1980s. He has been on staff and contributed to technology-industry publications ... View Full Bio
We welcome your comments on this topic on our social media channels, or
[contact us directly]
with questions about the site.