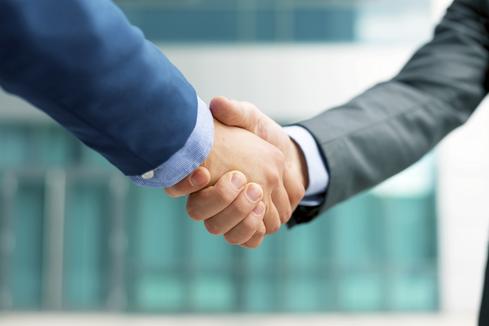 Apple, Microsoft, IBM: 7 Big Analytics Buys You Need to Know
(Click image for larger view and slideshow.)
Apple has bought the education tech specialist LearnSprout, a startup that helps educators analyze and understand student data, according to a Bloomberg report.
Apple did not confirm the specific acquisition, but gave the news service its boilerplate non-denial, acknowledging the company buys smaller technology companies from time to time, but does not discuss its purpose or plans.
LearnSprout is already in use in 2,500 schools and 200 districts across 42 states, according to the company's website.
The company, based in San Francisco, has received $4.7 million in two rounds of funding from 11 investors, including Samsung Ventures and Imagine K12.
Imagine K12 is a startup accelerator focused on education technology that bolsters startups in that field through a combination of strategic advice and mentorship, a series of speakers and seminars designed to help founders make better decisions, networks of entrepreneurs and educators, and $100,000 of initial funding.
One of LearnSprout's chief competitors is Clever, backed by investment firm Sequoia. Clever gives students in different school districts access to dozens of learning apps, which they reach through a single portal.
Apple is not the only company aggressively targeting the education space through acquisitions and initiatives. Earlier this month, Microsoft announced it's buying MinecraftEdu from Teacher Gaming.
Minecraft Education Edition, the new title, which will be available for free trial this summer, offers an expanded set of features aiming to foster deeper student engagement and collaboration. It builds upon the success of the first title from Teacher Gaming.
More than 7,000 classrooms in more than 40 countries around the world are already using Minecraft, which is claimed to help students better understand digital citizenship, empathy, and social skills, and even help them improve their literacy.
Social media giant Facebook announced in September that it was partnering with Summit Public Schools K-12 education project, where content and assessments are delivered online through teacher-created materials, and classroom time is reserved for teacher-led real-world projects and collaboration.
Facebook worked with Summit to rebuild their tool, called the Personalized Learning Plan (PLP), for use in the 2014 school year, with more than 2,000 students and 100 teachers spent the school year adopting it.
For 2015, Facebook continued its support of Summit through partnerships with public schools that want to explore personalized learning through a small pilot program.
[Read iPhone, iPad Wireless Charging May Come by 2017.]
The feedback from this program will be used to improve the PLP so Facebook can eventually offer it, for free, to any school in the US that wants it.
Not one to be left behind, Google is also ramping up its education initiatives by expanding its Expeditions app, which gives students a virtual tour of important natural and built sites across the planet, to more schools.
More than 500,000 students around the world have already taken a virtual trip through the Expeditions Pioneer Program since it began this past September.
Research indicates the battle for the classroom will only escalate in the coming years, as Futuresource Consulting's December report noted Microsoft is poised to raise its game in the fight for adoption and marketshare in the worldwide K-12 PC and tablet market in 2016.
What have you done to advance the cause of Women in IT? Submit your entry now for InformationWeek's Women in IT Award. Full details and a submission form can be found here.