How Do it Best Corp. Mixes IT, Business
Do it Best Corp.'s IT department has shifted processes and changed its culture to keep up with the needs of a rapidly changing marketplace.
InformationWeek is spotlighting the companies whose innovative solutions to technology and business challenges earned them a place on our 2015 Elite 100. For more on the program, and to see profiles of the Top 10 Elite 100 finalists, click here.
Big box hardware retailers get a lot of attention with their blue and orange signs, but in hundreds of towns and cities people depend on local hardware stores for the tools and materials used in DIY projects. Many of those local stores belong to a retail cooperative such as Ace Hardware, True Value, or Do it Best.
Do it Best Corp., a retail hardware cooperative based in Fort Wayne, Ind., works to keep up with tech trends for its members. That work gained the organization recognition in the 2015 InformationWeek Elite 100.
The company serves 3,800 member-owned stores in the US and 53 other countries, distributing lumber, hardware, and other home improvement products. The company was founded in 1945 as Hardware Wholesalers, and its business model was based on how local farm co-ops operated.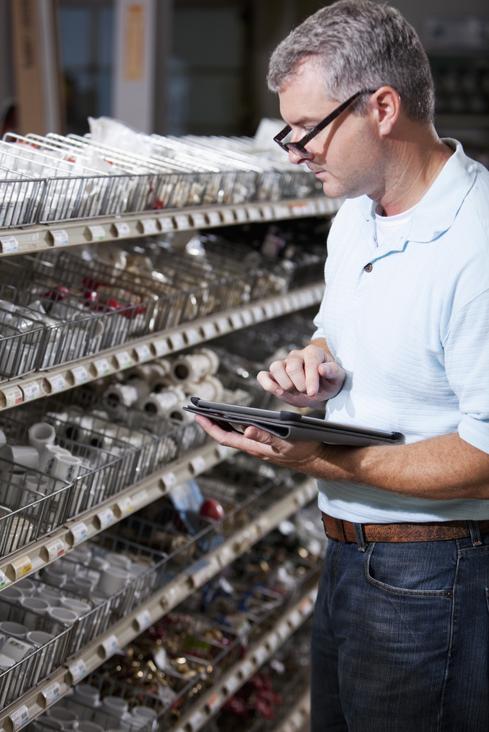 During a telephone conversation with Brian Loucks, APM design manager, and Mike Barley, EDI manager in IT support, we talked about Do it Best Corp.'s approach to project design and some of the challenges facing similar companies, which still base their businesses on brick-and-mortar stores in the era of online commerce.
The conversation began with a simple question about the way the company approaches IT projects. According to Loucks, "The way we handle a lot of projects, when we do it well, we're not tackling it once the issue is found. We do best when we're proactive and get ahead of the curve."
Loucks explained what "handling it" means for the company. "We try to handle [a project] three different ways: Organizationally, in process, and logistically." The goal, he said, is to bring applications and processes to the table before business users even know there's an issue.
"[We] map out our current systems both architecturally and in process, and look at where they are now and where we'd like to take them in the next two, three to five years," he said. "Once we have that, we work with whatever business owns the piece and we try to get an advocate in there to demonstrate all the potential opportunities we have." Much of the company's success depends on the equal partnership between IT and business that both executives said exists at Do it Best Corp.
Partners and the Market
The partnership between IT and business is relatively new at the company, according to Barley. "I've been here 22 years and it's a pretty drastic change," he said. "For a long time, we were the standard IT 'do what you're told and move on.' For the last few years, we've worked very hard to build the trust with the other business units."
Here's how it works: "We're expected to come to the table with a lot of ideas, because we come with a lot of expertise in IT," he said, "just as [business executives] come to the table with a lot of expertise in certain parts of business practice."
[ Considering an OS update? Read Windows 10 Vs. Windows 7: What Enterprise IT Needs To Know. ]
One of the projects in which the partnership has worked well, Loucks said, has been in an overhaul of the MMS (Member Management System). The project owner is from the sales team, and Loucks said that the project benefited because "... the owner [is] very technical for a sales guy." Along with the technical bent, Loucks said that the project owner brought a willingness to solicit ideas and comments from all over the business in order to improve the system.
From the IT side, "They have people within the team that are really passionate about agility, specifically scrum, and they're always trying to improve within the methodology," Loucks said.
In addition, Loucks said that the team has been a success because, "They use a suite of tools we have for collaboration. It's great to watch them use it because they're fairly humorous about the way they use Slack, Yammer, and Trello. A lot of the people are in the field and they get to see how we collaborate."
IT staff members gain insight into the workings of the other business units by getting out of the data center and going into "the field" to meet colleagues, customers, and co-op members. One place this happens is at a regular Do it Best Corp. event, simply called "The Market," where members see new products and talk with staff members about processes and procedures.
Barley said that he's seen the effect The Market has had on Loucks' group. "It's helped that Brian's team attends The Market, where we get a lot of ideas as well. They get first-hand knowledge of what the
(Continued on next page)
(Continued from preceding page)
[co-op] members say they want and need, and it's nice to come to the table with ideas informed by that member input," he said.
Loucks agreed. "That's been a huge difference for us. When we can actually talk to our members face to face, it lets us question them about what they really mean. Getting to be with our stores a little more and seeing what they need has been very valuable to us."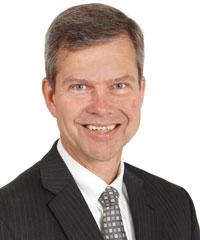 The Market isn't the only opportunity Barley's team has to spend with members. "We do what's called 'ride-alongs,' where members of the IT staff will go out with service people to see the stores. That's been tremendously valuable to us, as well, to let us get new ideas that aren't regurgitated by three or four people," Barley said. "Watching the members work can be valuable because a lot of time they don't know that there might be a better way of doing things. We can watch and suggest better ways, then go back to the teams and make those things happen."
Changing Space, Changing Culture
Understanding the needs of the co-op members is one thing. Meeting those needs is another. Both Barley and Loucks said that their teams have changed the way they develop applications to match the changes in customer needs and company relationships. "Within the process side, there are several new things we're doing, not because it was asked for but because we've been given the opportunity to develop new things," said Barley. "We're using scrum, and because the teams are self-organizing they're allowed to introduce new frameworks as they see fit."
While many organizations are satisfied with the results that come from agile development's scrum approach, Do it Best Corp. Is already moving beyond the scrum. "We're starting to use test-driven development," said Barley. "That's an easy thing to say and a much harder thing to do."
Barley said the evolution to test-driven development is having serious repercussions for the developers. "Because of those engineering teams we now have a data strategy, an integration strategy, and a data feed strategy that lets us inform the other teams."
One of the challenges to fast-paced development is keeping teams from burning out or losing the ability to think beyond the immediate scrum. Barley said that the company has faced that challenge head-on. "We have something called the innovation challenge where we give the team three days -- and they usually end up going off-site -- where they can come up with something that's innovative and could help the company," he said. "We don't really have any expectations of where they go with it: It could be mobile, or it could be in the cloud, it's just the team working together creatively."
The emphasis on agility has extended to the IT department's office layout. "Logistically we've given the development staff a room that they can use if they want to. They can move around and set things up the way they want, and they can be in the room or not," said Loucks. "A lot of teams have chosen to co-locate, but some teams have not and we let them keep their cubes if they want. A lot of the teams like the way the ideas seem to flow when they colocate in the single room," he said.
One of the teams that have chosen to colocate is responsible for the online catalog that allows members to check inventory and order products. Everyone on the project except the project owner (who is not part of the IT department) has moved into the colocation space. "The database people, business process, scrum manager, testers, and others all sit together," Loucks said. "They have a really good cohesiveness and work extraordinary well together."
The project owner does come down to the space every day for a stand-up scrum meeting, Loucks said, and visits frequently throughout the day. While he's not a programmer, Loucks said of the project owner, "He's done great with learning all the pieces and parts of scrum. He's not just available -- he's starting to lead a lot of our sessions."
Loucks says that development projects have changed because of colocation and the project management style it encourages, "We've been given the space, and we let them do it. It's not managed by managers, we let the teams themselves do the management," Loucks said. "The only thing we ask is that they get a phone number for the group so that other people can get hold of them if necessary. That's really the only requirement."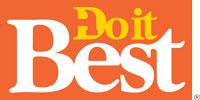 Barley's group has embraced the colocated space as well. "I can walk by and hear collaboration going on all day long, and they're getting things solved a lot quicker," said Barley. "Everybody seems to be involved in every project, and it's not a focus on how I get one job done. It's everyone working together on all the projects. It's really been a neat thing to watch."
Ultimately, the shifting processes in IT and changing relationship between IT and the other business units have led to a sense of ownership in IT projects that goes throughout the organization. "One of the things I'm most proud of is the idea that within IT and the other divisions we have a very clear prioritized list of projects." Loucks said. "The VPs will help prioritize projects within their group. We have five speeds of IT and the VPs will prioritize. Then all the divisions get together in one room to barter and give value to the projects relative to one another. The idea is that we end up doing what is of most value to our members to help them grow."
Curtis Franklin Jr. is Senior Editor at Dark Reading. In this role he focuses on product and technology coverage for the publication. In addition he works on audio and video programming for Dark Reading and contributes to activities at Interop ITX, Black Hat, INsecurity, and ... View Full Bio
We welcome your comments on this topic on our social media channels, or
[contact us directly]
with questions about the site.