Microsoft Earnings: 6 Questions
Microsoft has been on fire lately, but new CEO Satya Nadella will face questions during Thursday's earnings announcement about Windows XP, Nokia, Surface, and other trouble spots.
For the first time in what seems like years, Wall Street is bullish on Microsoft. In recent months, the company's stock has traded at its highest levels since the dotcom boom, flirting with the symbolically important $40 mark in the process.
Not only shareholders but analysts have been impressed as well. In a research note published this week, for example, Forrester analysts say Microsoft's new cross-platform emphasis should "bear fruit as more consumers and more companies look to run familiar Microsoft software on all their devices."
Compare all this to the situation last summer, when Microsoft, already wounded from months of Windows 8 scorn, took a near $1 billion write-down on unsold Surface inventory. That debacle triggered one of the biggest one-day sells-offs in Microsoft history, and provided abundant fodder for critics of then-CEO Steve Ballmer's consumer-focused plans.
[Just updated to Windows 8.1? Read Windows 8.1 Update: 8 Tips to Avoid Headaches.]
Since then, Ballmer announced his retirement, which caused Microsoft's stock to rally. The company also unexpectedly posted record revenue earlier this year, during Ballmer's final earnings call, with strong cloud and services growth overshadowing ongoing Windows trouble.
Microsoft's momentum shifted into a still higher gear this month, largely because Ballmer's replacement, Satya Nadella, has hit all the right notes. It's early in Nadella's tenure, which makes it unclear how big a hand he's had in recent product announcements, such as Office for iPad. But other new releases, such as the company's revamped data platform, clearly bear his signature.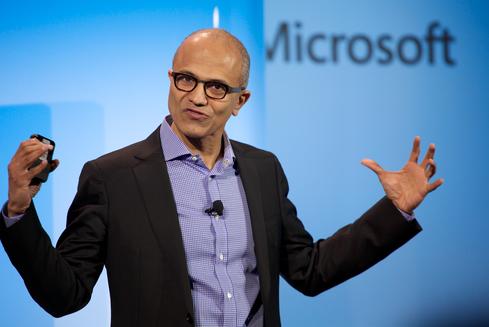 Most important, the new CEO has set a different tone than his predecessor; in contrast to Ballmer's trademark bombast and Windows cheerleading, Nadella drops references to TS Eliot, emphasizes cross-platform opportunities, characterizes Microsoft as an underdog, and champions data over virtually all else.
This Thursday, Microsoft will release its first earnings report since Nadella took over. Analysts anticipate earnings and revenue will be down relative to last year, thanks in large part to weak consumer PC sales. But that hasn't dampened enthusiasm for Nadella, even as Wall Street has turned a skeptical eye this year toward Apple, Netflix, Google, Amazon, and other large tech stocks. Given that he inherited rather than created Microsoft's most troubled assets, investors might give him some leeway, assuming none of the cloud products he once managed unexpectedly underperforms.
Even so, Nadella will face tough questions about Windows XP's retirement, Windows 8.1's struggles, Microsoft's consumer hardware efforts, and other trouble spots. Will Microsoft continue to ascend, or is the Nadella honeymoon beginning to wind down? Here are six questions we think he'll have to answer.
1. Are Microsoft's cloud and enterprise services compensating for falling Windows revenue?
Microsoft makes billions from its operating systems, but Windows revenue is shrinking for a variety of reasons including falling PC sales, especially among consumers; weak Windows 8 adoption; and reported reductions in OEM license fees. This downward trend is likely to continue, given that
Microsoft announced this month that many Windows licenses are now free. The company is allegedly preparing a free, cloud-based version of Windows as well.
As InformationWeek's Charles Babcock presciently argued back in 2009, these changes were largely inevitable. The nexus of computing has moved from PCs to mobile devices and the cloud. Because Microsoft was slow to capitalize on the trend, OEMs dedicated more resources to Chromebooks and Google devices, and young developers dismissed Windows as a relic. Microsoft has since been forced into corrective measures, including free licenses for phones and tablets, new developer tools, and a cross-platform, cloud-centric attitude.
With over a billion users, Windows is still an ultra-valuable asset, but it's no longer a license to print money. As Windows licensing revenue falls, Microsoft will need its cloud services and enterprise products to pick up the slack.
2. Is the Surface brand still losing money?
Surface grew over the holidays, thanks to new models and price cuts to first-generation devices, but as of Dec. 31, Microsoft's tablet line was still losing money. Company execs say the company aspires to create the market's most productive tablets -- and in a narrow way maybe it succeeded. But whatever their merits, Surface tablets have appealed so far only to a niche. Successful product lines aren't always built overnight, but with almost a year and a half under its belt, the Surface line will become increasingly difficult to justify if it's not making any money.
If Surface sales growth is negative or modest, Microsoft might still save face with revenue from new related accessories such as the Surface Pro docking station. But if the numbers are ugly, investors will expect a clearer strategy. Can Microsoft boost Surface margins by using manufacturing economies of scale from the Nokia acquisition? Can the Surface line serve as a loss leader that fuels growth elsewhere? Does Microsoft have additional devices planned, perhaps something less beholden to PC-era productivity values?
3. What will Microsoft say about Windows XP?
Windows XP's termination deadline has come and gone, and based on comments from InformationWeek readers, Microsoft customers are upset. Will these disgruntled customers affect Microsoft's bottom line? Recent reports state Microsoft dramatically reduced the cost of extended XP service for many large enterprises, in some cases by millions of dollars. Such a move could indicate Microsoft doesn't have the stature it once did among core customers. It might also deny the company revenue it had anticipated. Moreover, rather than buying new Windows 8.1 PCs, some XP users will surely turn to Chromebooks, Macs, Android devices, and iPads instead -- but how many?
4. Does Microsoft have a plan for Nokia?
Microsoft's purchase of Nokia's device business is expected to close Friday, the day after Microsoft announces earnings. In the months since the deal was announced, Nokia touted an agenda built around emerging markets, including not only low-cost Windows Phone devices, but also, and more provocatively, budget phones based on Android. It also introduced its Lumia 2520 tablet, a device that overlaps with Microsoft's Surface 2.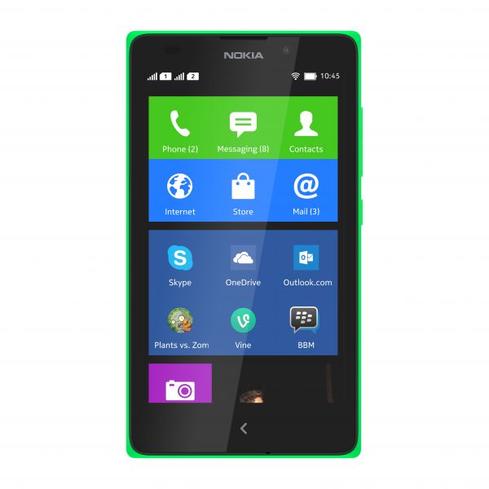 Commentators have debated whether these strategies will stick once Nokia is assimilated and have even asked whether the Nokia purchase was necessary, given that Microsoft has since galvanized OEM support for
Windows Phone by dropping license fees. Microsoft scored an early victory with Windows Phone 8.1 at Build, giving its phone plans at least some momentum. But it's not clear where and how Nokia's hardware fits in.
5. Are investors ready to embrace Bing?
For years investors treated Bing like their favorite whipping boy, characterizing it as a product that hemorrhaged cash while doing little to challenge Google's search engine supremacy. But things have changed.
In query volume and user adoption Google still drinks Bing's milkshake, but Bing has emerged as much more than a search engine. It's the brain that powers Cortana, Windows Phone 8.1's marquee feature. It's also a platform for developers, and many of those nifty Excel visualizations Microsoft showed off during its recent data presentation used Bing Maps. Bing also supplanted Google as the default search engine for iPhone's Siri, meaning that even if Apple users don't visit the Bing homepage, they've still generated a ton of traffic for Microsoft's engine. This week, Microsoft, in a rather Google-like move, even touted Bing as a potential predictor of future events.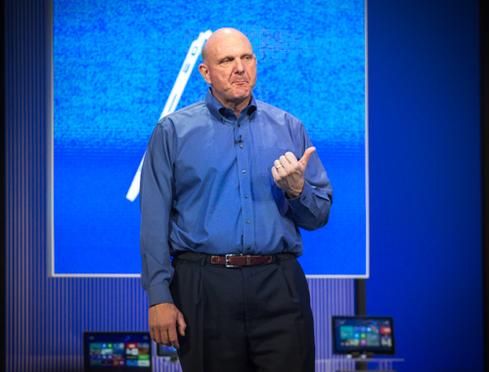 For all the criticism Ballmer got and sometimes deserved, he never capitulated to investor pressure over Bing. That decision could vindicate his legacy -- but are shareholders ready to get onboard?
6. Is Xbox pulling its weight?
Microsoft recently announced it has sold more than 5 million Xbox One consoles to retailers since the system debuted last year. Microsoft said new consoles sales are up over 60% compared to the Xbox 360's early progress. The favorable historical comparison takes the sting off Xbox critics' favorite refrain that Sony's less-expensive PlayStation 4, which has sold more than 7 million units, is more popular. That's an oversimplification: As a recent article on Time.com points out, the PlayStation 4 is available in far more countries, and with the Xbox One-exclusive game Titanfall posting strong numbers in March, Microsoft appears to be enjoying ecosystem benefits. Moreover, even if Sony has an early lead, Xbox One sales have exceeded all reasonable sales projections. It's tough to call the product a failure.
Still, gamers continue to argue whether Microsoft should slash prices to match Sony. Some investors, meanwhile, will remain skeptical even if Xbox produces healthy profits; the console line is costly and distracts from higher-margin enterprise products, or so the argument goes.
But Microsoft has championed the Xbox's role in battle-testing Microsoft's cloud platform, Azure, and as the foundation for a number of Xbox features and services. Microsoft also recently rolled out Universal Apps, which allow developers to target Xboxes, Windows Phones, Windows tablets, and Windows PCs with a single project. The company is also expanding into exclusive entertainment content, à la Netflix.
Microsoft's biggest challenge to living room domination, though, might come from Apple, Google, and Amazon, not Sony. Console gamers are important, but there are more casual or non-gamers than hardcore devotees willing to spend $500 on a new system. For hardcore gamers, Apple TV, Amazon Fire TV, Android TV, and even Chromecast provide cheaper, more appealing ways to bring together television and the Internet. Online rumors periodically claim Microsoft might launch a lower-cost Xbox set-top box that maintains most of the console's interface and entertainment capabilities but omits a Kinect sensor and disc drive. But with enterprise-minded investors still unsure of Microsoft's consumer ambitions, Xbox earnings are sure to draw scrutiny.
Emerging standards for hybrid clouds and converged datacenters promise to break vendors' proprietary hold. Also in the Lose The Lock-In issue of InformationWeek: The future datacenter will come in a neat package (free registration required).
Michael Endler joined InformationWeek as an associate editor in 2012. He previously worked in talent representation in the entertainment industry, as a freelance copywriter and photojournalist, and as a teacher. Michael earned a BA in English from Stanford University in 2005 ... View Full Bio
We welcome your comments on this topic on our social media channels, or
[contact us directly]
with questions about the site.