Microsoft Office For iPad: Do It Right
Microsoft can't just force old favorites onto a new user interface. Office apps for iPad must be more touchable.
Many commentators have debated if, when, and at what cost Microsoft should release Office for Apple's iPad. Though these issues are important, they overlook the most pressing concern: The apps need to be good -- really good.
Office is an excellent and often indispensable product. Many companies will purchase the iPad version, whenever it arrives, simply because of its inevitable manageability and document compatibility benefits. Its likely inclusion in Office 365 subscription plans should only hasten this kind of growth.
But those are IT-oriented appeals. Thanks to BYOD, employee preference matters too; iPads, the most widely-deployed tablets in the enterprise, are nothing if not poster children for workplace consumerization.
[Are you feeling the Windows XP fury? Read Windows XP Shutdown Outage: Users Boo Microsoft Blog.]
Some people prefer to treat iPads like highly portable laptops, using attachable third-party keyboards to type. But many use cases focus on the tablet line's touch UI, intuitive apps, and portability. That's where Office comes in. The software's success owes to its optimization for a desktop UI -- and as PC devotees are wont to point out, iPads don't work like desktops.
As a result, Microsoft can't merely force a mouse-and-keyboard UI onto a tablet form factor. It needs to devise a productive and engaging touch-first Office interaction model.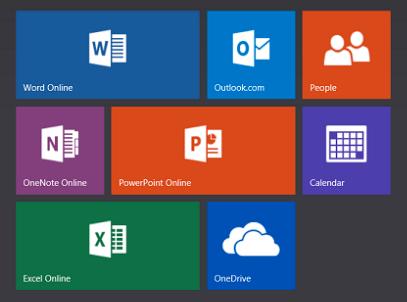 This urgency has been building for more than a year. In late 2012, Windows 8 was about to be released, and "tablet vs. PC" debates were reaching a fever pitch. During a conference speech that October, Gartner analyst Michael Silver said Office remained the most ubiquitous desktop software in the enterprise but called Microsoft's ability to create mobile versions of its Office suite a "wild card."
"What I want to do on my iPad to an Office doc is different than what I want to do with a mouse and keyboard," he said at the time. "[On the tablet] I want to mark it up, review it -- not write my life story."
He reiterated the point this week in an interview. "To some extent, I need two applications for each [interface] I use," Silver said, "a touch-friendly one, and then a desktop one for more detailed work."
With Office for the iPad, Microsoft "has an opportunity to launch something new and different that could show more innovation," Silver said. But "the trick" will be figuring out which existing features to include, reimagine, or discard.
Microsoft could follow the "less is more" ethos that has helped drive iPad adoption, suggests Forrester analyst David Johnson. "It doesn't need advanced features," he says of an iPad-oriented Office suite. "It needs to be strong in a few areas. What it does, it needs to do great."
Microsoft has ostensibly withheld an iPad-compatible version of Office for two reasons. First, it takes time to create such a product; remember, even Windows 8 doesn't yet offer a truly touch-first Office experience. Second, by making Office exclusive to Windows tablets, Microsoft hoped to catch up in the mobile device arena.
Despite this hope, Windows tablet sales have been modest -- and Apple just posted record iPad revenue. Demand for Office on a tablet (or at least on a tablet without a Live Tile UI) hasn't been as strong as Microsoft seems to have hoped.
Much of this disparity stems from consumer preference for the iOS ecosystem over the comparatively meager selection of touch apps in the Windows Store. But Microsoft might have fared better if some of those touch apps had been
part of a groundbreaking new version of Office. Instead, the company added touch to the existing standard. The result works but is ideally suited neither to keyboard-free use nor to tablets' small screens.
For productivity, "even with a 10-inch or 11-inch touchscreen, you're somewhat stymied with the real estate available, and an 8-inch tablet just doesn't get you there," said Roy Chomko, president of Chicago-based software firm Adage Technologies, whose projects include several Windows apps.
"I have a Surface, use Office on it, and am happy to have it," he said, "but I still prefer to work on a laptop."
Though it remains broadly dominant, in other words, Office isn't as invulnerable as it once seemed, least of all in the mobile sphere.
Microsoft is "missing opportunities to monetize Office on the iPad," said Silver, adding, "There is some risk because people are getting used to relatively inexpensive products out there -- not only on mobile, but also on the desktop -- that do some of what Office does, but at a lower price."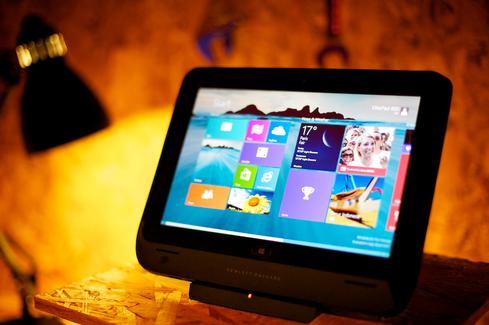 "The longer Microsoft delays having a very good touch experience around Microsoft Office, the more opportunity they create for competitors to create great document editing for the iPad and Android," observed Johnson, who said he uses Google Drive to write and collaborate on his iPad.
And what about Microsoft's concern that an iPad-optimized Office suite could thwart Windows tablets? The potential is real, but protectionist tactics haven't really helped so far, and the opportunity to cash in on rvials' successes appears to be slowly closing.
More to the point, Windows tablets will never rise beyond niche use if the Modern UI can't stand on its own merits. Better to stop using Office as a shield against Apple's app superiority, and to instead focus on producing products that wow.
"People are voting with their wallets for what they want to use at work," Johnson noted. "People spend billions on hundreds of millions of iPads. It's almost as if Microsoft is denying that is valid."
For its part, Microsoft has frequently pointed to its browser-based Office Web Apps as a viable option for iPad users. The Web-based versions have gradually added important features such as real-time co-authoring, but Silver nonetheless dismissed the service as "to some extent a joke," criticizing its interface as counterintuitive. Microsoft apparently got similar complaints; this week it not only rebranded Web Apps as "Office Online," but also debuted a new interface, admitting in a blog post that the previous model was "confusing."
Nontheless, the Web versions "are not the experience [iPad users] want," Silver said.
Office's absence from the iPad is also growing increasingly dissonant with the company's recent talking points, which have emphasized cross-platform strategies. Microsoft VP for Lync & Skype Engineering Gurdeep Singh Pall spoke explicitly about the importance of non-Windows platforms at this month's Lync Conference 2014 in Las Vegas, appearing almost indignant as he rejected widely-held claims that Microsoft is too proprietary. The company also emphasized cross-platform compatibility on Wednesday when it launched OneDrive, the renamed version of SkyDrive, its cloud storage platform.
Johnson said we might be seeing a "public expression of some turmoil and disagreement" boiling behind closed doors at Microsoft's headquarters. He said some Microsoft product teams recognize they can succeed only by embracing the most popular platforms but "others are afraid."
"The result is mixed messaging," he concluded. "They've gotta sort that out."
Indeed, with the recent regime change in Redmond, the company is sorting out a number of decisions. Last year, now-retired CEO Steve Ballmer vaguely confirmed that Office for the iPad is coming. ZDNet reported this month that the product might arrive by this summer. More provocatively, it also said Office for the iPad could debut before touch-first Office apps for Windows 8's Modern UI.
Rumors aside, this much is clear: Microsoft will likely make a fortune with cross-platform Office apps, but that doesn't mean it will sustain its monopoly-like stanglehold over the productivity landscape. To make Office the same standard bearer on tablets as it has been on PCs, Microsoft can't simply dress old software in new clothes.
Engage with Oracle president Mark Hurd, NFL CIO Michelle McKenna-Doyle, General Motors CIO Randy Mott, Box founder Aaron Levie, UPMC CIO Dan Drawbaugh, GE Power CIO Jim Fowler, and other leaders of the Digital Business movement at the InformationWeek Conference and Elite 100 Awards Ceremony, to be held in conjunction with Interop in Las Vegas, March 31 to April 1, 2014. See the full agenda here.
Michael Endler joined InformationWeek as an associate editor in 2012. He previously worked in talent representation in the entertainment industry, as a freelance copywriter and photojournalist, and as a teacher. Michael earned a BA in English from Stanford University in 2005 ... View Full Bio
We welcome your comments on this topic on our social media channels, or
[contact us directly]
with questions about the site.