Microsoft's $1 Billion-Plus Acquisitions: 9 Big Bets
Microsoft's recent $26.2 billion purchase of LinkedIn is not the first time Redmond has spent big bucks to snap up a company. Here's a closer look at 9 of the software giant's acquisitions that topped $1 billion.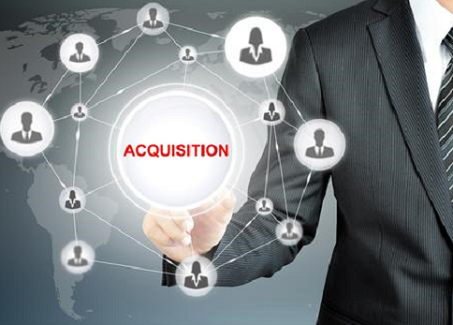 Microsoft turned heads earlier this month when it announced its acquisition of LinkedIn for $26.2 billion. It signified Redmond's largest acquisition to date and the company's ninth recorded deal exceeding $1 billion.
As part of the deal, expected to close by year's end, the professional social network will retain its name. It will remain an independent operation under the leadership of CEO Jeff Weiner, who will report to Microsoft CEO Satya Nadella.
In a letter to employees, Nadella noted how the LinkedIn buy closely aligns with Microsoft's efforts to revamp productivity and communication tools. For example, he said, a LinkedIn newsfeed could suggest content based on a project the user is working on, or Office 365 may suggest an expert via LinkedIn to offer assistance.
[Take a look at 10 Cool Microsoft Garage Projects You Didn't Know About.]
Redmond began recording acquisitions on its website in 1994, when it bought Softimage, a company focused on production tools for game development, films, and commercials for a deal valued at about $130 million. It later sold SoftImage to Avid Technology, a provider of digital video, film, and audio products.
Since then, the company has publicly shared information on completed acquisitions through its Investor Relations page. Microsoft makes several acquisitions each year; its purchases have ranged from small startups to major corporations.
To date, there have been 9 instances in which Microsoft shelled out more than $1 billion dollars in a given acquisition. Here, we take a closer look at these major deals, the companies involved, Microsoft's intentions and, for the older purchases, whether things worked out.
Were these moves good business decisions or poor ones? When did Microsoft spend too much -- or not enough? Tell us your thoughts on these deals in the comments section below.
Kelly Sheridan is the Staff Editor at Dark Reading, where she focuses on cybersecurity news and analysis. She is a business technology journalist who previously reported for InformationWeek, where she covered Microsoft, and Insurance & Technology, where she covered financial ... View Full Bio
We welcome your comments on this topic on our social media channels, or
[contact us directly]
with questions about the site.