Microsoft's Reported Email App Targets iOS
A Microsoft slip leaked information on new chat app Flow, which works alongside Outlook to deliver faster messaging on Apple devices.
Reports have surfaced claiming that Microsoft is developing a new email app for smartphones. The service, entitled "Flow by Outlook," will supposedly operate alongside Outlook to deliver faster chat capabilities to iOS.
Details on the project came from a publicly accessible site described as "Microsoft Confidential" and were brought to attention by Twitter user @h0x0d. Microsoft has not confirmed the details of Flow, ZDNet reports.
According to the page description, Flow will enable "fast, fluid, natural conversations" without subject lines, salutations, or signatures. While the system will be powered by email, correspondence will have more of an instant-message feel.
[iOS vs. Android: What's Best for Enterprise Security?]
Users will be able to chat with anyone who has an email address, as Flow and Outlook can be used interchangeably to participate in chats. Only conversations sparked in Flow and their replies, will show in the app and not the Inbox to allow for better focus on each discussion.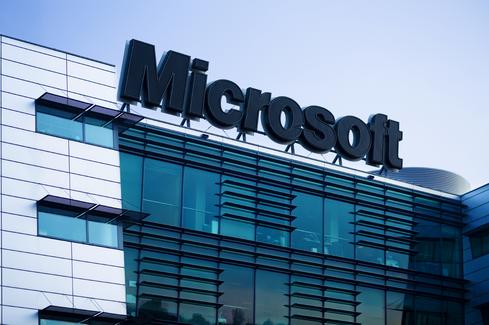 Microsoft has dedicated efforts to streamlining communication in the past. Video messaging app Skype Qik premiered on iOS, Android and Windows Phone in October 2014. The service was built on Skype and designed to enable short, simple video exchanges for those who didn't want to set up a longer call.
According to the leaked site, Flow will solely be available for iOS devices at first. This is nothing new for Microsoft, which brought Outlook to both iOS and Android back in January. Both apps arrived shortly after Microsoft's acquisition of email startup Acompli, which aimed to help people better organize their inboxes, schedule meetings, and handle their attachments and files.
Microsoft has also recently announced that other services like Cortana, Delve, and Office Lens will be compatible with iOS. When Windows 10 launches, developers will also be able to port iOS and Android apps to Windows Universal apps.
[Did you miss any of the InformationWeek conference in Las Vegas last month? Don't worry: We have you covered. Check out what our speakers had to say and see tweets from the show. Let's keep the conversation going.]
Kelly Sheridan is the Staff Editor at Dark Reading, where she focuses on cybersecurity news and analysis. She is a business technology journalist who previously reported for InformationWeek, where she covered Microsoft, and Insurance & Technology, where she covered financial ... View Full Bio
We welcome your comments on this topic on our social media channels, or
[contact us directly]
with questions about the site.