Open Source Platform Opens Arms To Microsoft's .Net
This latest move from Cloud Foundry signals how the cloud is forcing old rivalries to fall away.
Cloud Foundry is about to bring Microsoft's Windows .Net onto its open source development platform, where the .Net languages will work with Java as well as other open source code tools and languages. The platform's underlying integration features will tie them together to enable mixed next-generation applications for the cloud.
HP donated its .Net server and development stack to Cloud Foundry. The code has already been tested and accepted into an incubator phase of Cloud Foundry, and it is available on Github. HP originally built the .Net stack into its own cloud's Helion Development Platform, HP's answer to cloud platforms such as Salesforce's Heroku, Google App Engine, Microsoft Azure, and IBM Bluemix.
The .Net and Java camps have been hostile to each other for 20 years, so the donation amounts to a high profile bridge bringing them together, along with other open source languages. The Visual Studio tools popular with Windows developers will now also work in a Cloud Foundry environment.
The embrace of .Net code by an open source foundation signals how old rivalries are giving way to the new reality of composite applications, built with different languages and, in some cases, running in different locations. The resulting applications can be deployed to enterprise data centers, public cloud platforms, or some of each.
The donation was announced at the end of the first day of the Cloud Foundry Summit, in Santa Clara, Calif., to the 1,500 attendees. "Forty to forty-five percent of our customers are running .Net applications. We saw this as the moment to bring .Net to Cloud Foundry," said Mark Interrante, senior VP, engineering, at HP's cloud business unit.
[Want to learn more about Cloud Foundry's competitor, OpenShift? See Red Hat OpenShift Commons Adds Fuel To Cloud Foundry Competition.]
With that code, developers will be able to create and support Windows applications inside the Cloud Foundry platform. Cloud Foundry also can now offer Microsoft's SQL Server database system as a service, letting developers provision themselves with database services.
Cloud Foundry is used primarily as downloaded open source code that companies install on-premises in enterprise data centers. It's also available as a public cloud platform as a service operated by Pivotal Software, the VMware/EMC spin-off, and on IBM and HP public clouds. ActiveState offers its own implementation as well, Stackato, which is available either for installation on-premises or as a service on Amazon Web Services.
HP's code donation wouldn't be possible without the cooperation of Microsoft -- HP and Microsoft are partners of longstanding -- and Microsoft's surprise release last November of its Visual Studio tools and .Net languages as open source code. The donation allows the 50 companies now represented in the foundation to drive "towards a single solution for Windows applications," said the Cloud Foundry Foundation in its announcement of the move. Among the practical results: Microsoft's popular C# language will exist as an equal alongside Java on a platform used by many enterprise developers.
"We are making .NET a first class citizen on the Cloud Foundry platform," said Manav Mishra, senior director of HP's Helion in a May 11 blog on the HP Web site.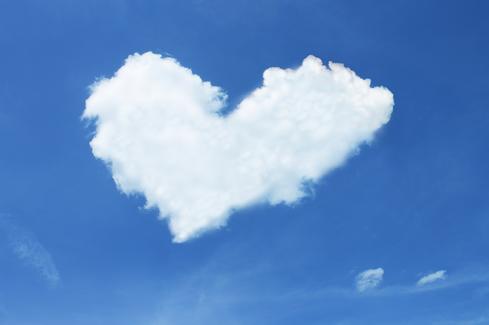 IBM, a backer of Java versus the .Net languages in the 1990s, was the first to announce that it had already embraced .Net on its implementation of Cloud Foundry on its Bluemix platform. That brings .Net technologies along with a set of IBM tools, enterprise middleware, and Java together in the IBM Cloud.
HP's move, on the other hand, is making the code available to anyone in what will most likely be a new, .Net-oriented open source project within Cloud Foundry, once the code comes out of incubator status -- a move likely in a few months.
The welcome given .Net code is getting from an open source foundation is a measure of how far old rivals will go in cooperating with each other, now that both are being outflanked in the field of cloud services by a newcomer. Better that a new application for the cloud be developed in .Net and run on the IBM's Cloud than that it be built and run on Amazon's cloud. Amazon Web Services serves as infrastructure for Heroku and Engine Yard PaaS, and ActiveState's Stackato will run both there and on-premises.
Andy Zitney, Allstate's senior VP of infrastructure services, said his firm began implementing Cloud Foundry six months ago to transform its internal culture into one that could more quickly produce digital products and frequently update them.
"We've been able to reduce the 100 days that it took to produce a new service down to 5 days. We've shown that capacity twice. That is what Cloud Foundry gives us when it's put in developers' hands," he said in a 15-minute address near the end of proceedings Monday.
Cloud Foundry in its 2.0 release aspires to offer platform-as-a-service that helps supply continuous delivery, continuous integration, and "continuous innovation" to enterprise developers building cloud applications, said Cloud Foundry Foundation CEO Sam Ramji in an opening address.
Many companies are attempting to push their agile development methods to produce new applications and application updates more rapidly. It's working, but deployments to production without the right tools may still take 8-12 weeks. Ramji said a term for that dysfunction has been invented that combines the speedy agile scrums with the worst of the old waterfall method: "waterscrumfall."
"We're going to help IT get out of the waterscrumfall by creating harmony around DevOps," he said.
About 1,500 attendees showed up for the Summit at the Santa Clara Convention Center, up from around 600 last year. Attendance exceeded the capacity of the largest hall reserved as part of the conference, with about 60 attendees standing in the wide entry to the auditorium where keynotes took place.
Charles Babcock is an editor-at-large for InformationWeek and author of Management Strategies for the Cloud Revolution, a McGraw-Hill book. He is the former editor-in-chief of Digital News, former software editor of Computerworld and former technology editor of Interactive ... View Full Bio
We welcome your comments on this topic on our social media channels, or
[contact us directly]
with questions about the site.