SAP Second Quarter Earnings Shrug Off Brexit
SAP second quarter earnings showed no sign of weakness from the recent Brexit vote in the UK. Instead, the company's revenue and earnings grew as SAP added new customers, particularly for its S/4 HANA platform.
SAP's second-quarter results, announced Wednesday, were a welcome development for the German-based enterprise applications company. Like other tech giants such as Oracle, IBM, and HPE, SAP has been struggling with the growing pains of transitioning to cloud-based workloads and business models over the last few years.
The company's CEO Bill McDermott told analysts during an earnings conference call (audio) that the company experienced double-digit growth in software, cloud, and operating income.
Despite widespread concern, SAP executives said during the earnings call that the company had experienced no negative effects so far from the Brexit vote in the UK, which happened at the end of the quarter.
What's more, McDermott noted on the call, SAP's S/4 HANA -- the most recent update to its flagship platform -- had enjoyed a strong reception so far. According to McDermott, there are now more than 3,700 customers on the platform. There were 500 customers added during the second quarter, 40% of which are net-new customers for SAP, McDermott stated during the earnings call.
[Learn what SAP has added to its flagship platform in the last few months. Read: SAP HANA SPS12 Adds Data Visualization, Other Features.]
Enterprise customers are notoriously slow in moving to new versions of software, preferring to wait for the most stable experience. McDermott said during the earnings call that the S/4 HANA update marks the fastest migration the company has seen from one version of its software to another. He said S/4 HANA is experiencing four times the adoption rate of R3 (the client-server version released in the 1990s), with more than 10% of SAP's ERP customer base signed on for S/4 HANA already.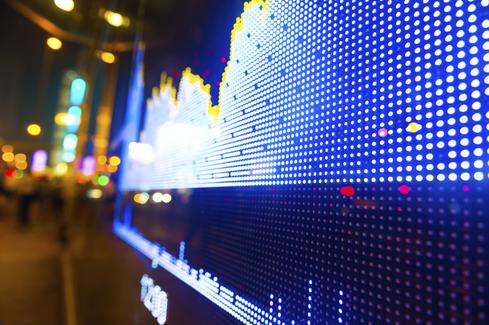 Second quarter customer wins for S/4 HANA included the Hershey Company, the Targin Group of Russia, Cathay Pacific of Hong Kong, and Roy Hill Holdings of Australia.
"S/4 HANA has changed ERP from a system of record to a system of innovation," McDermott told analysts during the earnings call. "It provides immediate insight, intelligence beyond automation, integration between departments, and connections to the world."
On the call, McDermott reaffirmed SAP's guidance for the full year.
SAP's second quarter earnings increased 5% to $5.82 billion compared with the same quarter a year ago, and the company delivered basic earnings per share of 75 cents, compared to 43 cents in the same quarter a year ago.
IBM, another tech giant in transition, reported quarterly earnings results last week, also saying that Brexit hadn't hurt its results. IBM's report showed cloud and analytics investments had started to pay off. However, Big Blue's total revenues and diluted earnings per share continued their decline.
Meanwhile, this week Microsoft fourth-quarter earnings beat analyst estimates. Revenue growth was driven by Microsoft Azure, the company's cloud operation.
Last month Oracle reported higher than expected results for its fourth quarter, and chairman and CTO Larry Ellison touted customer demand for the company's fledgling infrastructure-as-a-service cloud business, after showing gains in both its platform-as-a-service and software-as-a-service businesses.
A recent report from Nucleus Research asserted that some SAP customers were unsatisfied with the company's products and would pick something else if they had to choose again. McDermott seemed to indirectly address the report in his remarks during the analyst call, saying that may smart, top-level analysts have commented on the strength and momentum of SAP's most recent product release.
[Editor's note: The dollar amounts used in this article are based on June 30, 2016, euro-to-dollar conversion rates.]
Jessica Davis is a Senior Editor at InformationWeek. She covers enterprise IT leadership, careers, artificial intelligence, data and analytics, and enterprise software. She has spent a career covering the intersection of business and technology. Follow her on twitter: ... View Full Bio
We welcome your comments on this topic on our social media channels, or
[contact us directly]
with questions about the site.