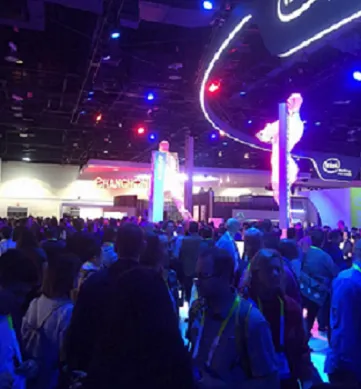 Windows 10 Laptops, Hybrids Grab The Spotlight At CES 2016
(Click image for larger view and slideshow.)
Microsoft is acquiring MinecraftEdu and investing in the expanded version of the game, which is designed for the classroom and to be called Minecraft Education Edition.
Microsoft officially announced the acquisition of MinecraftEdu on Tuesday, Jan. 19. Financial terms were not disclosed, but Redmond is only buying the MinecraftEdu game, and not the company behind it -- Teacher Gaming.
Minecraft Education Edition, the new title, which will be available for free trial this summer, offers an expanded set of features aiming to foster deeper student engagement and collaboration. It builds upon the success of the first title from Teacher Gaming.
MinecraftEdu contains many additions to the original game that are meant to make it more useful and appropriate in a school setting. It is also offered as a cloud-based system that can host Minecraft classroom servers. There is a library of lessons and activities available for free.
Teacher Gaming also noted educators who choose to migrate from MinecraftEdu to the Minecraft Education Edition -- once it becomes available -- will receive a free year of service from Microsoft.
A three-minute YouTube video launched alongside the announcement provides additional perspective from educators who talk about how Minecraft has transformed their approach to teaching and their students' approach to learning.
More than 7,000 classrooms in more than 40 countries around the world are already using Minecraft, which is claimed to help students better understand digital citizenship, empathy, social skills, and even improve their literacy.
Elementary students in Scotland have learned about city planning and engineering by reimaging, redesigning, and then building in Minecraft what they think Dundee waterfront should look like.
On the other side of the world, Alfriston College students in New Zealand are partnering with Auckland War Memorial Museum to learn the history of the New Zealand people who served in the 1915 Gallipoli campaign by re-creating the landscape in Minecraft on a block-by-block basis.
Microsoft also plans on launching an online educator community to encourage engagement and communication among educators using Minecraft Education Edition.
"I'm happy to share that this site will also boast a new Minecraft Mentors program, matching educators with experience using Minecraft in the classroom with those looking to try it for the first time," Anthony Salcito, Microsoft's vice president of worldwide education, wrote in a company blog post. "At Microsoft we think a lot about these individualized learning experiences and how immersive and inclusive technology can help empower every student on the planet to achieve more."
[Read more about Microsoft and Minecraft.]
Salcito has been extolling the benefits of Minecraft in the classroom for some time. He announced the company's first foray into Minecraft for the classroom in June 2015.
Microsoft isn't just stopping with games. The company gathered feedback from educators, as well as scientific research, in order to create Learning Tools for OneNote, a toolbar add-in for OneNote 2013 and 2016.
The Learning Tools add-on offers special text formatting options that can make reading, writing, and note-taking easier, and features include enhanced dictation powered by Bing speech recognition services.
Other features include immersive reading that uses Windows services of simultaneous audio text playback with highlighting, and natural language processing that relies on Microsoft Research.