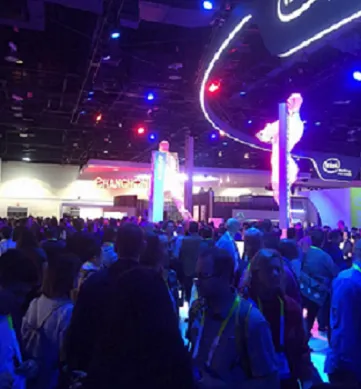 Windows 10 Laptops, Hybrids Grab The Spotlight At CES 2016
(Click image for larger view and slideshow.)
Microsoft issued an update to its support policy, in a move that will likely speed adoption of its new operating system Windows 10 -- whether its customers are ready to make the change or not.
Under the support policy update, Microsoft stated it would only support new processors and chipsets that are running Windows 10 on the computer systems. This move will have its greatest impact on enterprises that were planning to purchase new computers loaded with the older Windows 7 or 8.1, with plans to eventually migrate these systems to Windows 10 when it made sense for the entire company to head in that direction.
According to the notice on its support page, Microsoft stated:
As new silicon generations are introduced, they will require the latest Windows platform at that time for support. This enables us to focus on deep integration between Windows and the silicon, while maintaining maximum reliability and compatibility with previous generations of platform and silicon. For example, Windows 10 will be the only supported Windows platform on Intel's upcoming "Kaby Lake" silicon, Qualcomm's upcoming "8996" silicon, and AMD's upcoming "Bristol Ridge" silicon.
However, Microsoft is willing to cut a break to enterprises and consumers who purchased PCs and tablets loaded with Intel's "Skylake" chips, which were released late last year. They can receive support for Windows 7 and Windows 8.1 until July 17, 2017, or basically 18 months.
Here's what Microsoft had to say for Skylake device users:
Through July 17, 2017, new Skylake devices on the supported list will also be supported with Windows 7 and Windows 8.1. During the support period, these systems should be upgraded to Windows 10 to continue receiving support after the period ends. After July 2017, the most critical Windows 7 and Windows 8.1 security updates will be addressed for these configurations, and will be released if the update does not risk the reliability or compatibility of the Windows 7/8.1 platform on other devices.
Microsoft will be publishing the supported list for Skylake devices in the near future, and will provide an update here once it is available.
As much as Microsoft wants to move customers to Windows 10, it notes it will not abandon those consumers and enterprises that are running Windows 7 and Windows 8.1 on hardware systems with older processors and chipsets, which are still available in retail stores and through vendors. The standard Windows support lifecycle remains intact for those systems.
So, for those sticking with older hardware, Windows 7, which is currently in the extended support phase, will continue to receive updates until Jan. 14, 2020 and Windows 8.1 will be supported until Jan. 10, 2023.
[Read PC Market Hits Historic Low: Can Windows 10 Save It?.]
Microsoft pointed to a recent IDC survey to strengthen its case regarding Windows 10. IDC found roughly 30% of U.S. survey participants who had PCs were running or upgraded to Windows 10. "An additional 27% of those had deployed Windows 8," Microsoft stated in its blog post, "A steady 28% were still rocking Windows 7, and happy about the fact."