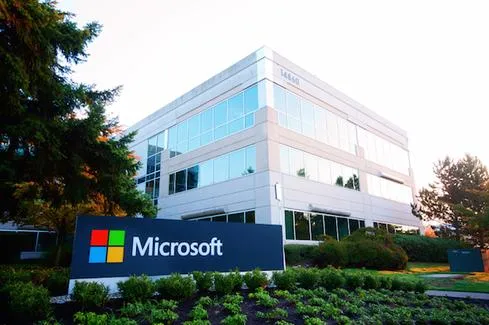 Microsoft's Mobile Roller Coaster Ride: 9 Contributing Factors
(Click image for larger view and slideshow.)
Microsoft has announced 1,850 job cuts and a financial hit of nearly $1 billion as a result of its failed Nokia acquisition. This is Redmond's latest move to streamline its phone hardware business.
Most of the job cuts will hit Microsoft Mobile Oy in Finland, where the company anticipates up to 1,350 jobs will be affected. Up to 500 additional jobs will be cut worldwide.
Today's news also includes a restructuring charge of about $950 million, which will be recorded as impairment of assets in its More Personal Computing division for the fourth fiscal quarter of 2016. About $200 million will go to severance payouts for affected employees.
[Read: Windows Mobile Slides Closer to Oblivion]
The jobs cuts are intended to rid Microsoft of all remaining ties to its $7.2 billion acquisition of Nokia's phone division. This update essentially takes Microsoft out of the consumer phone business, but the company remains committed to holding onto part of the mobile market.
"We are focusing our phone efforts where we have differentiation -- with enterprises that value security, manageability and our Continuum capability, and consumers who value the same," said CEO Satya Nadella in a May 25 statement. "We will continue to innovate across devices and on our cloud services across all mobile platforms."
Since he took over as CEO, Nadella has adopted a mobile strategy significantly different from that of predecessor Steve Ballmer. He has overseen thousands of job cuts and restructuring charges totaling billions of dollars as he slowly changed Microsoft's approach to mobile.
Microsoft announced its largest layoff ever in July 2014, when it cut 18,000 jobs. Most layoffs resulted from the integration of Nokia's Devices and Services Division. At the time, Nadella stated the layoffs would also begin a series of changes to how the company operates.
The transformation continued with an executive shake-up that resulted in the departure of Nokia CEO Stephen Elop and several Microsoft executives. Nadella noted the changes aligned with Microsoft's new core ambitions: creating more personal computing, reinventing productivity and business processes, and building the intelligent cloud.
The axe swung again in July 2015, when Microsoft eliminated 7,800 global jobs, mostly in its smartphone division. While Nadella reaffirmed his commitment to mobile, he noted Microsoft would concentrate on serving the enterprise, emerging markets, and flagship-seeking consumers.
Shortly after, Microsoft reported a $7.5 billion write-down at the close of its 2015 fiscal year. The write-down resulted in a $3.2 billion quarterly loss and $780 million restructuring charge related to its Nokia acquisition.
Last week, Microsoft announced plans to sell its entry-level feature phone division to HMD Global and Foxconn subsidiary FIH Mobile for $350 million. When the deal closes later this year, about 4,500 Microsoft employees will be transferred to, or have the option to join, either buyer.
Despite its rapidly shrinking phone business and thousands of job cuts, Microsoft claims it is still committed to mobile. Terry Myerson, EVP of the Windows and Devices Group, echoed Nadella's words in an internal memo to employees published by Recode.
Myerson emphasizes, "We're scaling back, but we're not out!" in terms of Microsoft's mobile presence, but notes the company needs to be more focused.
He lists three areas of focus for Windows strategy: Universal Apps, innovating across Windows devices, and providing updates and support for current Lumia and OEM partner phones. Myerson also reaffirms a commitment to creating productivity, device management, and development tools for other mobile platforms.
Help Wanted. InformationWeek's hosted, searchable job board can help you find your next gig. Start your search today.