8 Reasons To Hate Windows 8.1
Sure, it's an improvement over Windows 8. But for many PC users, Windows 8.1 is a clumsy hybrid that's a pain to navigate.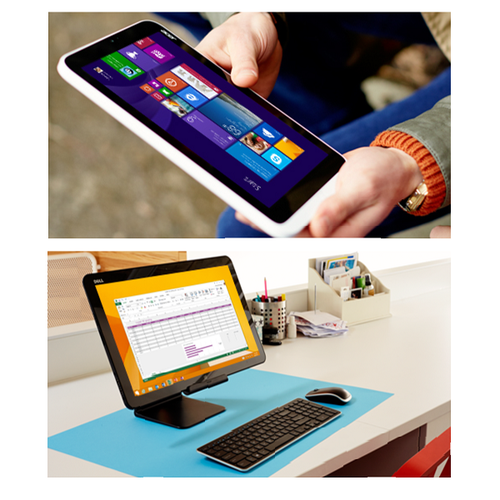 Just how unloved is Windows 8's new interface? Consider this: One of Windows 8.1's hot new features is the ability to bypass the Live Tile user interface and boot directly to the traditional Windows desktop. It's a tacit admission by Microsoft that its ambitious goal of creating a unified interface for mobile and desktop devices hasn't exactly gotten a warm embrace from longtime Windows users.
That can't be good. Much has been written about the jarring distinction between Windows 8 and its predecessors, all of which had the same look and feel (with a few tweaks) dating back to Windows 95. Of course, change isn't necessarily a bad thing; it's often for the best, in fact, even when people resist it, which they usually do.
Windows 8 featured a new UI optimized for multitouch tablets, which Microsoft slapped on top of a crippled Windows desktop sans the Start button/menu. This one-UI-fits-all-devices approach backfired, resulting in confused end users, as well as wary enterprise uses unwilling to upgrade from earlier versions.
PC shipments began to plummet at around the same time that Windows 8 arrived. It's not fair to pin moribund PC sales entirely on Windows 8 -- for many global consumers, a tablet or smartphone is the better, cheaper choice -- but the hybrid OS was certainly a contributing factor.
A year after Windows 8's debut, Windows 8.1 is here. Is it better than its predecessor? Yes, but in small ways. The overall presentation is essentially unchanged, albeit with some needed improvements. You'll find a visual tour here.
If you're a Windows 8 hater, Windows 8.1 probably won't change your opinion of the OS. (It's worth noting that in addition to the Live Tile UI, Windows 8.x offers other enhancements, most notably faster startup times.) New features such as the return of the Start button and boot-to-desktop are welcome additions, but they might make Windows 7 users wonder: Why upgrade at all?
This doesn't mean that Windows 8.1 will fail. If touchscreen laptops and hybrid devices like Microsoft's own Surface Pro 2 prove popular with businesses and consumers, the operating system's touch-oriented UI and mobile-style apps might prove a winner in the long run. But for legacy desktops and laptops, Windows 8.x remains a hard sell.
Here are eight reasons to hate -- or at the very least, dislike -- Windows 8.1. If you think the latest version of Windows is getting a bum rap here, let us know in the comments below.
We welcome your comments on this topic on our social media channels, or
[contact us directly]
with questions about the site.