Master iOS 9.3 With These 9 Tips And Tricks
Apple debuted the feature-packed iOS 9.3 at its launch event that also unveiled the iPhone SE and smaller iPad Pro. Here are some tips to help you maximize your day-to-day use of the updated mobile operating system.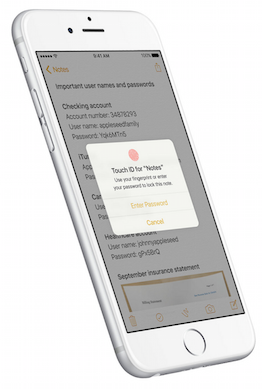 Apple announced the general availability of iOS 9.3 during as part of a March 21 launch event. The update arrived alongside the debut of iPhone SE and smaller iPad Pro, along with environmental and iPhone recycling initiatives.
iOS 9.3 had been in beta for months prior to its March rollout. Testers explored the operating system over the course of its development and Apple watchers outside the beta test learned about new features coming their way.
Some of these capabilities grabbed a good deal of attention. Night Shift gives the display a warmer tone to protect late-night iPhone users from the harsh effects of blue light, which can make it difficult to fall asleep.
The iOS update also packed a few new education features. Teachers and school IT admins have access to a setup assistant to help them with creating Managed Apple IDs, buying apps and content, and handling device enrollment throughout a district.
[The iPhone SE is cheap for Apple, but these smartphones are more budget-friendly.]
Of course, not all news around iOS 9.3 has been positive. Shortly following its March debut, Apple pulled back from the release because of a problem with updating older devices. A separate problem would cause apps to crash or freeze upon launch.
iOS 9.3.1, an emergency patch issued to address problems in iOS 9.3, contained a major and potentially dangerous flaw in the iPhone SE. Users discovered the audio for Bluetooth calls was garbled to the point they couldn't converse. This angered those who rely on in-car Bluetooth to chat on the road. Some could resort to the death-defying practice of handling the phone when they're driving. Apple is expected to deliver a fix in iOS 9.3.2.
By now, most people should be able to update to iOS 9.3 without significant issues. A few weeks after updating, they may still be discovering its many features and subtle improvements.
In the following pages we put the spotlight on some of the most useful features available in iOS 9.3. You may already know about some of these, but a few may have flown under your radar. Have you encountered these updates? Are there any you would add to the list? Let us know in the comments section below.
(All images are screenshots by Kelly Sheridan/InformationWeek unless otherwise noted.)

Kelly Sheridan is the Staff Editor at Dark Reading, where she focuses on cybersecurity news and analysis. She is a business technology journalist who previously reported for InformationWeek, where she covered Microsoft, and Insurance & Technology, where she covered financial ... View Full Bio
We welcome your comments on this topic on our social media channels, or
[contact us directly]
with questions about the site.