Microsoft Android App Porting Reportedly Delayed
Microsoft may not allow developers to port Android apps to Windows 10 Mobile, as indicated by delays in its Project Astoria tool.
Microsoft's mobile business has long lagged for several reasons, one of which is the sparse offerings of its Window Store. At its Build 2015 conference, Redmond promised to bulk up the Store by enabling developers to port iOS and Android apps to Windows 10.
However, recent reports indicate this capability has been delayed for Android app developers, and some suggest Microsoft may have canceled the project.
In an effort to help Android developers port apps to Windows 10 and Windows 10 Mobile, Microsoft offered an app emulator nicknamed Project Astoria. This would simplify the process of bringing apps to Windows Phone with few changes to the code base.
[Microsoft PowerPoint Update: Have you tried these new features?]
Project Astoria is one of four tools created to help developers bring their apps to Windows. The others are Project Islandwood (for porting iOS apps), Project Westminster (for porting Web apps), and Project Centennial (for porting Classic Win32 apps).
Several signs indicate the delay of Project Astoria, which had been the most controversial of them, Windows Central reports. Sources have told the publication the Android app porting project was "not going as planned" and Project Astoria is now "on hold indefinitely."
Project Astoria is different from the other tools because it is an app emulator, meaning an app written for Android could also run on Windows 10. In contrast, the Islandwood tool requires iOS developers to make some code alterations and recompile an app before it can run on Windows.
Developers were required to apply to test Project Astoria, which they can still do on the signup page.
Microsoft had received pushback on Project Astoria, which received a negative response from Windows developers. Critics claimed the tool would boost app piracy and give developers little reason to build native apps for Windows 10. Given the tool's nature, it's also possible Microsoft ran into legal barriers and technical problems.
The forums for Project Astoria have become quiet since September, notes Windows Central, and Microsoft has not answered developers' questions. Further, Insider preview builds for Windows 10 Mobile, including recent build 10586, no longer contain the Android subsystem.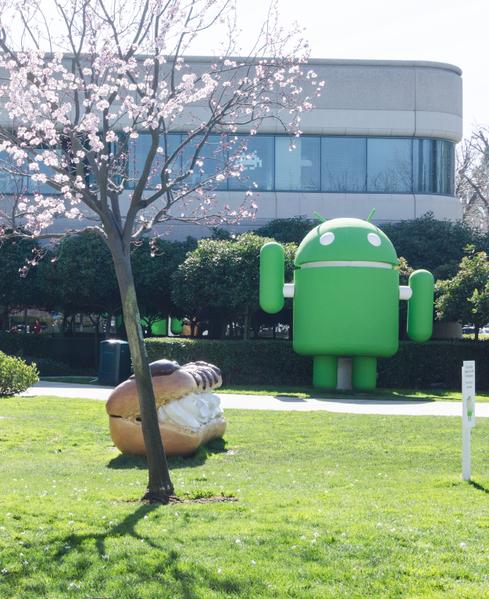 "We're committed to offering developers many options to bring their apps to the Windows Platform, including bridges available now for Web and iOS, and soon Win32," Microsoft officials said in a statement. "The Astoria bridge is not ready yet, but other tools offer great options for developers."
The delay, and potential abandonment, of Project Astoria is a bad sign for Microsoft's already weak mobile strategy. Redmond unveiled two high-end Lumia devices at an October Windows 10 hardware event and continues to release preview builds for Windows 10 Mobile. However, without a robust app store, iPhone and Android device owners have one less reason to make the switch.
If Microsoft decides to shelve Project Astoria, it could explore other means of helping Android developers port their apps onto Windows 10, but chances are, we won't hear of those plans for a while. In the meantime, iOS developers will have better success in porting their apps to the Windows 10 platform.
**New deadline of Dec. 18, 2015** Be a part of the prestigious InformationWeek Elite 100! Time is running out to submit your company's application by Dec. 18, 2015. Go to our 2016 registration page: InformationWeek's Elite 100 list for 2016.
Kelly Sheridan is the Staff Editor at Dark Reading, where she focuses on cybersecurity news and analysis. She is a business technology journalist who previously reported for InformationWeek, where she covered Microsoft, and Insurance & Technology, where she covered financial ... View Full Bio
We welcome your comments on this topic on our social media channels, or
[contact us directly]
with questions about the site.