Microsoft Build: 8 Things To Watch
With Windows 9, new developer tools, and a competitor to Apple's Siri, Microsoft could come out swinging at the Build conference.
Microsoft's Windows franchise is in transition. Almost a year and a half after launching, Windows 8 is still an underperformer that's done little to prop up falling PC sales, compel upgrades from Windows XP users, or reverse Microsoft's also-ran status in the tablet market.
Thanks to this context, newly installed Microsoft CEO Satya Nadella garnered praise last week when, in his first press appearance since replacing Steve Ballmer in February, he announced native Office apps for iPads. Nadella impressed not because commentators credit him for the new products, whose development surely dates back for years, but because he so wholeheartedly championed cross-platform opportunities that iPads and other non-Windows devices pose for Microsoft's software.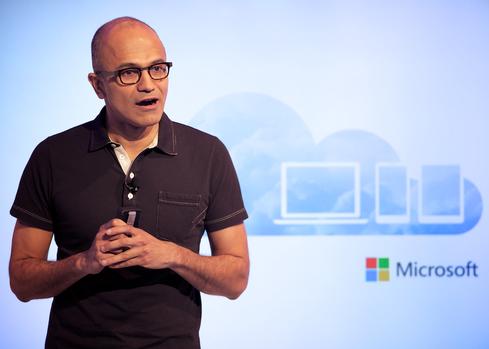 Those opportunities suggest Nadella doesn't consider Windows the cornerstone of Microsoft's future achievements -- at least not compared to Microsoft Azure or cloud-based services. But at least week's press conference, he promised that cross-platform opportunities are not a tradeoff. He said Microsoft continues to harbor "massive" ambitions for Windows. Though the company's Surface tablets have carved out only a niche following, Nadella also said the company is working on significant device innovations.
[Still using Windows XP? Read Windows XP Game Over: 9 Upgrade Options.]
CEOs often make general promises about future products, Nadella but made it clear that Microsoft's Windows strategy would come into focus during Build, the company's conference for developers. The two-day event kicks off Wednesday morning in San Francisco, when Nadella will deliver his keynote to several thousand attendees.
What will the new CEO and his evolving company bring? Here are eight things to watch for at Build.
1. Microsoft will reveal a Windows 8.1 update aimed at non-touch users.
In February at the Mobile World Congress, Microsoft confirmed that a Windows 8.1 update, by then already widely rumored online, would arrive this spring. The new bits, which include a variety of tweaks to make Win 8.1's touch-oriented Modern UI more palatable to mouse-and-keyboard users, will inevitably play a major role in the Build agenda. But with ostensibly near-complete builds of the update having already leaked online, will Microsoft have any surprises left to share? And when will the update arrive? April 8, which is a Patch Tuesday and the termination date for Windows XP service, seems likely.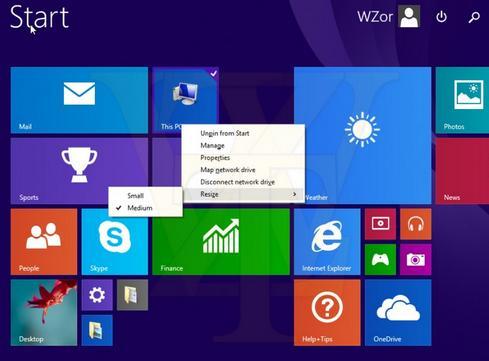 2. Microsoft could debut Windows Phone 8.1, including Siri and Google Now competitor Cortana.
In addition to announcing the Windows update at the MWC, Microsoft confirmed that it will soon release Windows Phone 8.1. Arguably overdue, given that the Windows Phone hasn't received a major update in its 15-month existence, Windows Phone 8.1 is expected to add a notification center and a virtual assistant called Cortana.
Microsoft hasn't yet acknowledged all the update's features, but if it appears, Cortana is sure to generate interest, not only because
iPhones and Android smartphones already boast equivalent features, but also because Cortana allegedly relies on Microsoft's machine learning technology, which company execs have been talking up for months. Given the audience, it's almost inconceivable that Windows Phone 8.1 isn't a major topic at Build. But online rumors claim the OS has been delayed, so it's not clear whether Microsoft will have a finished product to offer developers.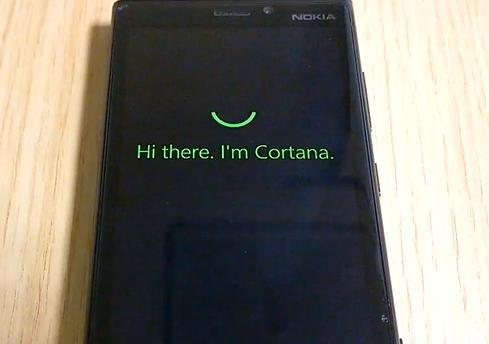 3. Nadella could offer a Windows roadmap, including a Windows 9 preview.
As mentioned, Nadella has emphasized cross-platform opportunities -- even those, such as Office for iPads, that could diminish demand for Windows devices. Some pundits claim this strategy represents the beginning of the end for Windows as we know it, with Microsoft turning from client-side software to cloud-based services.
But Nadella, while introducing the iPad apps, emphasized that Windows remains a significant part of Microsoft's strategy. He also acknowledged that customers want more information about the product's direction. Reports have claimed for weeks that Microsoft could preview Windows 9 at Build, which, given Nadella's comments, seems more and more likely.
4. Will Microsoft speak to both the old and new worlds?
As Windows XP's obstinate popularity demonstrates, Microsoft's customer base spans a wide range of needs. Many still rely on desktop-era software and infrastructure and have little interest in jumping wholesale to tablets and cloud platforms. Microsoft's future might rely on Azure, but its present customers aren't all there yet.
In certain ways, Microsoft has handled this pressure gracefully. Its emphasis on interoperable public and private clouds allows companies to straddle offsite and on-premises, new and old, for example. But other struggles remain. Many longtime Windows developers haven't embraced the company's new direction, and many among the new breed of mobile app makers are too invested in iOS and Android to give Windows more than a cursory glance. Rumors indicate Microsoft could use Build to announce it has acquired or invested in Xamarin, a popular app development platform. Such a move could mean Windows developers will be able to use Microsoft's Visual Studio to create apps for Windows Phone, Android, and iOS.
5. Will we see touch-first versions of Office for the Modern UI?
The fact that Microsoft released a touch-first version of Office for iPads before doing so for Windows tablets only reinforces that Windows is no longer a sacred cow. Even so, Nadella stressed while introducing the iPad apps that Microsoft is also working on new Office products for Windows 8.1's Modern UI. How will these apps differ from the iPad versions? Will Microsoft include additional features that could pull some iPad users back to Windows? If Microsoft were to choose any upcoming event as a preview venue, Build would make a lot of sense.
6. Nokia is holding its own event during Build.
Microsoft is still in the process of assimilating Nokia's device business, which means the companies can't really collude any more today than they could before the acquisition. That makes Nokia's sideshow event, which will be held Wednesday evening, somewhat curious. Many expect the company to showcase new hardware running Windows Phone 8.1. But given the company's eyebrow-raising release of the Android-based Nokia X platform at the Mobile World Congress, a surprise could be in the cards.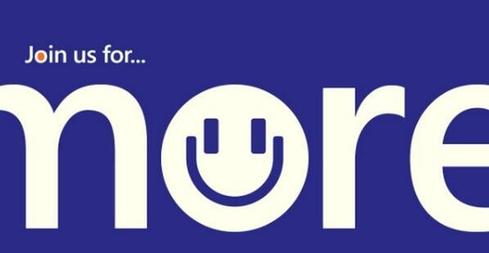 7. What's next for Xbox?
Microsoft will reportedly emphasize Xbox at Build, which makes sense. Along with Windows platforms and Azure, Xbox is one of Microsoft's attractions for developers, making Build the logical event for new gaming news. Many Xbox watchers are hoping Microsoft will open the console to a wider range of developers.
8. Will we see any new Surface hardware?
Microsoft's second-generation Surface devices have been better received than the first round, but as of Microsoft's last earnings disclosure, the product line was still losing money. Last year, several reports claimed Microsoft was working on a smaller Surface tablet to compete with the iPad Mini, as well as a Surface-branded smartwatch. No concrete evidence of either device has emerged, but if Microsoft wants to generate enthusiasm around new hardware, Build is one of its better opportunities.
What do Uber, Bank of America, and Walgreens have to do with your mobile app strategy? Find out in the new Maximizing Mobility issue of InformationWeek Tech Digest.
Michael Endler joined InformationWeek as an associate editor in 2012. He previously worked in talent representation in the entertainment industry, as a freelance copywriter and photojournalist, and as a teacher. Michael earned a BA in English from Stanford University in 2005 ... View Full Bio
We welcome your comments on this topic on our social media channels, or
[contact us directly]
with questions about the site.