Microsoft Windows' Future: 8 Revelations
From a new Start menu to Cortana to the Internet of Things, Microsoft previewed the future of Windows this week at Build.
Rumors have held for months that Microsoft would use Build, its developers' conference, to preview Windows 9. That didn't end up happening, but executive vice president of operating systems Terry Myerson did his best to make sure attendees weren't disappointed.
Noting that customers want Microsoft to be more transparent about its plans, Myerson revealed an unusually forward-looking and wide-ranging Windows roadmap. Official references to Windows 9 might have been missing, but the company spilled the beans on topics that ranged from April 8's Windows 8.1 update to the eventual return of the Start menu to the OS's invasion into the Internet of Things.
What can you expect from Windows? Here are eight changes coming to world's most ubiquitous operating system.
1. The Start menu is coming back.
Myerson noticeably deflated the audience of approximately 5,000 people when he said he wouldn't be introducing the next version of Windows. He clarified, however, that he wanted to share aspects of the company's long-term roadmap -- that is, things that won't be arriving in Tuesday's Windows 8.1 update.
A few minutes later, Myerson provoked the day's loudest applause when he unexpectedly unveiled a Start menu, the absence of which remains a prominent Windows 8.1 criticism. Instantly familiar to Windows 7 users but infused with a healthy dose of the tiled Modern UI, the new Start menu will arrive in a future update, though Microsoft did not offer timing expectations. Myerson didn't delve into any functionality details, and in an interview, a Microsoft rep was quick to say that the Start menu is a work in progress whose appearance and functionality could still change.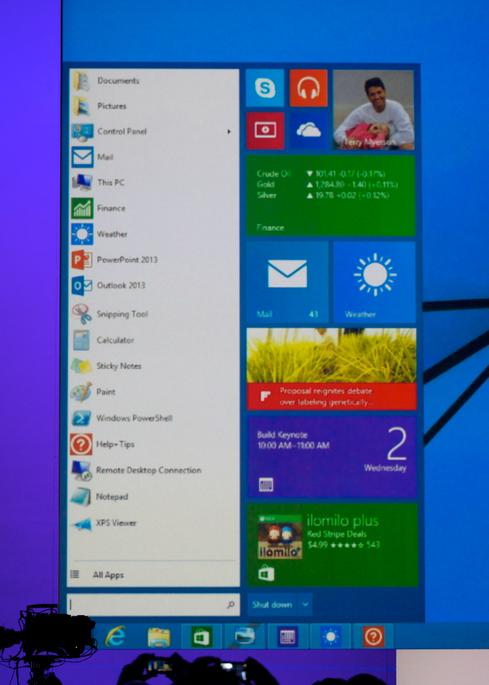 2. Microsoft is not going to kill the desktop.
When Microsoft released Windows 8 without a boot-to-desktop option, many accused the company of force feeding the Modern UI to users. This criticism led some to speculate that Microsoft might kill off the desktop altogether.
However, Myerson stressed during Build that Microsoft remains committed to the desktop. Based on his presentation, the company seems determined to integrate Modern apps into the desktop experience, but it also appears more receptive to the UI needs of traditional mouse-and-keyboard users.
3. Cortana and personalization will pervade the Windows ecosystem.
At Build, Microsoft introduced Cortana, a digital assistant that will compete with iOS's Siri and Android's Google Now. The app boasts a fairly open model that allows it to interact with a variety of other apps through spoken and typed commands.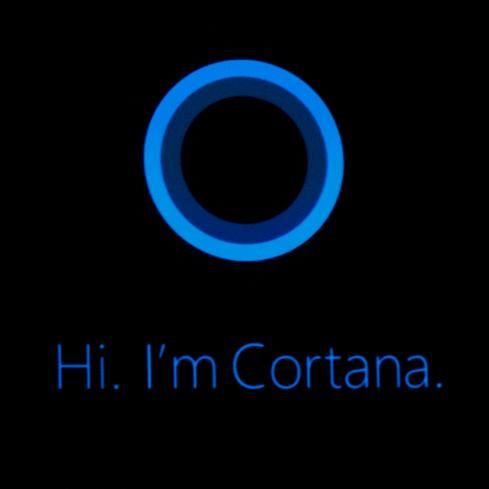 Microsoft also hopes to position its digital assistant as the market's most personalized, thanks to close integration with Bing and the user's Microsoft
Michael Endler joined InformationWeek as an associate editor in 2012. He previously worked in talent representation in the entertainment industry, as a freelance copywriter and photojournalist, and as a teacher. Michael earned a BA in English from Stanford University in 2005 ... View Full Bio
We welcome your comments on this topic on our social media channels, or
[contact us directly]
with questions about the site.