Safari Snafu Fixed, But Apple AC Plug Adapter Recalled
Widespread reports of Apple's Safari browser crashing on iOS devices and Macs emerged this week, but Apple reportedly has fixed the issue just as it geared up to deal with another problem -- a recall of its AC wall plug adapters.
Apple has reportedly fixed the widespread problem of its Safari browser crashing, but the iconic device maker is now having to contend with an AC wall plug adapter recall.
A number of complaints emerged Wednesday on Apple's Safari support forum page, with Mac and iOS users complaining about the browser crashing when typing into the Safari search bar, or entering a new URL on the browser.
The problem appeared to be related to an early morning update of users' Safari Suggestions data storage cache, according to BuzzFeed. As a result, a suggested workaround was for users to empty their cache.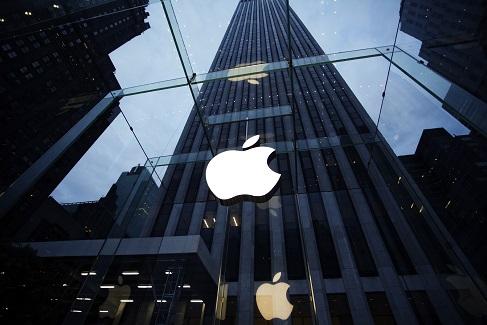 Other workarounds included disabling Safari Suggestions from the browser's settings, advised 9to5Mac. Another potential workaround 9to5Mac recommended is to use the private browsing mode, which does not need to communicate with the suggestions server to complete a search.
Meanwhile, Apple also had to contend with a recall of some of its AC wall plug adapters, citing 12 incidents of electrical shock when the adapters were touched.
[Read iPhone, Samsung Power Smartphone Market To New Heights: IDC .]
Apple's voluntary recall affects AC wall plug adapters sold in Argentina, Australia, Brazil, Continental Europe, New Zealand, and South Korea between 2003 and 2015. These adapters were shipped with Macs and certain iOS devices during this period, as well as the Apple World Travel Adapter Kit.
In some cases, Apple notes the two-prong adapter plugs may break and create a risk of electrical shock if touched. Apple has a website with images to identify the type of plug that is part of the recall. The company also asks affected users to go to its website, which explains how to return the adapter plug for a redesigned version.
Rising stars wanted. Are you an IT professional under age 30 who's making a major contribution to the field? Do you know someone who fits that description? Submit your entry now for InformationWeek's Pearl Award. Full details and a submission form can be found here.
Dawn Kawamoto is an Associate Editor for Dark Reading, where she covers cybersecurity news and trends. She is an award-winning journalist who has written and edited technology, management, leadership, career, finance, and innovation stories for such publications as CNET's ... View Full Bio
We welcome your comments on this topic on our social media channels, or
[contact us directly]
with questions about the site.