Windows 10: 7 Pressing Questions For Microsoft
Microsoft's Windows 10 announcements and earnings call gave a snapshot of its future but also raised many questions in the tech community.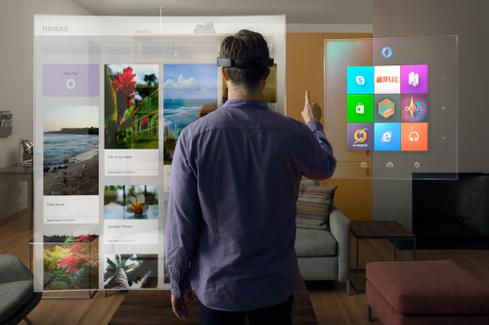 The tech world was abuzz on Jan. 21 with the news of Microsoft's announcements surrounding Windows 10. Now that the dust has settled, businesses and consumers have plenty of questions about the future of the operating system -- and of the company.
It's an exciting time for Microsoft, a software behemoth that hasn't been lauded as a "cool" player in the tech space for many years. The wave of new features it recently unveiled, from universal apps to social gaming, has the potential to revolutionize the company's status as an innovator. Windows 10 is expected to push the envelope even more.
The changes poised to take place at Microsoft do more than provide new user interfaces across its many devices; they are designed to tie together its entire product line and help the people who use them work with one another. This strategy is evident through the creation of an Office 365 with touchscreen capabilities and the Microsoft Surface Hub collaboration device.
"There is nothing subtle about this strategy," said CEO Satya Nadella during the Jan. 21 event. "It's about aligning our goals of success for Windows with customers, and their experience and engagement with Windows."
[Microsoft Power BI Gets "Freemium" Visual Makeover]
Now that the dust has settled from the most recent release of the new operating system features, the tech community is raising questions about how certain aspects of Microsoft's strategy will work, and how its customers will benefit from these changes going forward.
There are plenty of changes to excite Windows users, but they'll have to have patience as more details and builds of the new OS roll out over the next few months. The January build for Windows 10 is already available for desktop users, but those waiting on mobile will have to sit tight until its February launch.
Microsoft's most recent earnings call painted a more detailed picture of how the company anticipates growth throughout this year. While the cloud and Surface tablet businesses are strong, and smartphones also performed well in its most recent quarter, it will be interesting to see how Windows 10 affects performance in 2015.
With that in mind InformationWeek decided to look at seven pressing questions for Microsoft about Windows 10. Here's what we found.
Kelly Sheridan is the Staff Editor at Dark Reading, where she focuses on cybersecurity news and analysis. She is a business technology journalist who previously reported for InformationWeek, where she covered Microsoft, and Insurance & Technology, where she covered financial ... View Full Bio
We welcome your comments on this topic on our social media channels, or
[contact us directly]
with questions about the site.