Windows 10: 8 Enterprise Essentials
Windows 10 has arrived. Here are 8 things to keep in mind as you consider an enterprise deployment.
Millions of words have been written about Windows 10 in the last few months. It seems a shame to contribute to a possible pixel shortage by writing even more. Still, one of the problems of all those words is that it can be tough to figure out which ones matter to enterprise IT. On that score, I'm here to help.
Among the questions you're probably pondering are these:
Should you move your organization to Windows 10? (Quite possibly.)
Should you bitterly cling to Windows XP? (Only if some critical application is holding a metaphorical gun to your very real head.)
As you try to figure out your strategies and tactics for dealing with these critical issues, here are the key things to keep in mind.
The First One's Free
Enterprise users don't necessarily get the free upgrade from Windows 7.1 or Windows 8 that consumers are enjoying. Even without that, though, you can try Windows 10 for 90 days on a sandbox machine to figure out whether the plusses outweigh the minuses in your particular case.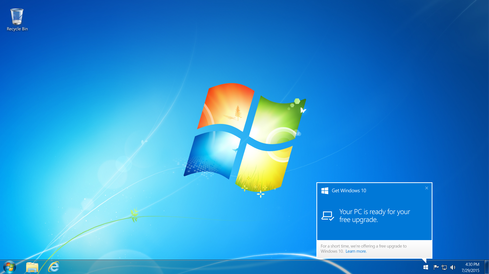 You need to go to the Microsoft TechNet Evaluation Center and download the Windows 10 90-day Evaluation. Here's something to pay attention to: If you're a Windows Insider you can find a downloadable free trial on your Insider page, but that copy comes with an expiration date. If you want the full 90 days, go to the TechNet Evaluation Center to start that big download.
The Cloud Comes Closer
OK, to be specific, Microsoft's cloud, Azure, is considerably closer and easier to use with Windows 10 than with any previous version. Much of that ease comes courtesy of Active Directory access that includes Azure. In practical terms for users, that means a single log-in will suffice for your enterprise network and Azure web services (including things like the Windows Store and Office 365.) If a significant part of your support time has been spent helping users navigate multiple user identities and passwords, your support costs can go down dramatically with Windows 10.
More MDM Is Built In
If you're like most enterprise IT executives, many of your users are still typing away on desktop or laptop computers. That said, almost no one doubts that the future of enterprise IT involves mobile clients. Windows 10 allows users to have a consistent experience on desktops and tablets, and gives IT the power to manage those ultra-portable clients through multi-user support on each device, better built-in VPN support, improved identity management, remote wipe capabilities, and much more.
You'll (Probably) Be More Secure
By all accounts, Microsoft has paid proper attention to the security of the operating system core in Windows 10. That's good, though we won't really know just how secure it is until the security researchers (and assorted criminals) have had time to find weaknesses in the system. Already, there's some concern in the security community about the new Wi-Fi Sense feature
Still, features like Bitlocker remain, Windows Defender now runs in recovery mode, and the new Edge browser offers a number of significant security improvements that might be enough (coupled with improved performance) to convince you and your users to switch to Edge and leave Chrome (or Firefox) behind.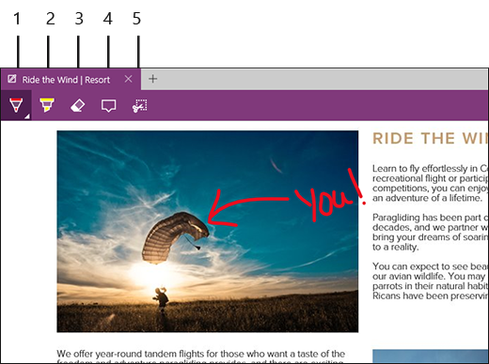 In the meantime, user authentication options, such as facial recognition and fingerprint identification, offer the potential of helping those poor users who can't remember their strong passwords for more than 17 minutes. Of course, teaching workers how to use those features falls under our next point.
User Training Will Be Better (or Worse)
There's no secret around the fact that training employees to use a new operating system is a large part of the overall upgrade cost. The good news for those coming from Windows 7 (or earlier systems) is that the Start menu has returned, and many of the actions users have come to rely upon are still available in Windows 10.
The users who have migrated to Windows 8 should have fewer problems still: The basic visual identity that came riding in on Windows 8 remains in place for Windows 10. The bad news is that Windows 10 still looks different, so there is absolutely going to be a learning curve for many users. Your users can climb the learning curve, but they'll require extensive help, and there's no simple way to inject all that new knowledge into their brains.
You'll Love To Hate Automatic Updates
Those who use consumer versions of Windows 10 will see their operating systems automatically updated every time a patch or revision is released. For most of them, this feature will reduce security and stability issues, and make system maintenance something they never have to worry about. Things are different for enterprise customers.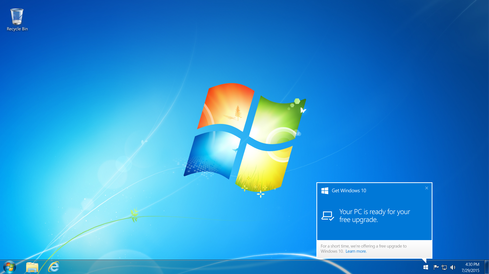 Most enterprise IT managers don't want a vendor automatically updating their company computers. For many updates, you'll have the option of setting things up so that the updates happen at your convenience (or even not at all). But for some -- those labeled "security" patches by the folks in Redmond -- the patches are going to come through.
As recently as last weekend, a security patch (Patch KB3074681) came through that blew up Windows Explorer for many, many users. This doesn't mean it kept them off the Internet: That would have been Internet Explorer. No, Windows Explorer is the piece of code that manages the desktop for your users. There were workarounds, but until some of the kinks are worked out of the system, the possibility will always exist that you'll come into the office on any given morning to find all your users gathered around your door with torches and pitchforks in hand.
Sideloading Remains Your Enterprise App Friend
Microsoft would like to make the Windows Store be to Windows users what Apple's App Store is to the Mac OS X world. So the company makes it very easy to install apps that come from the Windows Store, and rather more complicated to install other apps. Fortunately, there remains a clear path for enterprises to install their own software: Sideloading is a process established in Windows 8 that will continue to work for Windows 10.
Those sideloaded applications can be written to work in similar fashion across all the devices supported by Windows 10, and Microsoft is hoping you'll do just that. Where Windows 8 was clearly a tablet operating system forced onto desktop systems, Windows 10 has been written to take advantage of both desktop and hand-held systems. The same application core can run on both, making it easier than ever for the enterprise to put the right hardware in the hands of users. If users can see and use the same software regardless of their hardware platform, then platform become an issue of best fit, rather than application-driven necessity. And that's a recipe for happier, more productive, users.
You Won't Have To Do This Again
Microsoft has called Windows 10 "the last version of Windows." That doesn't mean that Windows is coming to an end, but it does signal that the era of massive version shifts is over. Windows will henceforth be revised and updated on the cloud model, with constant rolling advances and patches rather than wrenching changes to the core operating system.
In fairness, I suspect that we will, in fact, see major changes again. I can't pretend to know what they are, but logic suggests that the weight of technology changes will require a "new" operating system somewhere down the line. Until then, you can rest easy in the knowledge that Microsoft has said that the processes and procedures you put in place for Windows 10 will be usable until you retire and leave the entire thing to be someone else's problem.
Congratulations.
Curtis Franklin Jr. is Senior Editor at Dark Reading. In this role he focuses on product and technology coverage for the publication. In addition he works on audio and video programming for Dark Reading and contributes to activities at Interop ITX, Black Hat, INsecurity, and ... View Full Bio
We welcome your comments on this topic on our social media channels, or
[contact us directly]
with questions about the site.