Windows 10: 8 Things Microsoft Got Right
Windows 10 doesn't launch until July 29, but Microsoft has already proven its commitment to making up for its Windows 8 mistakes and competing in a modern tech world.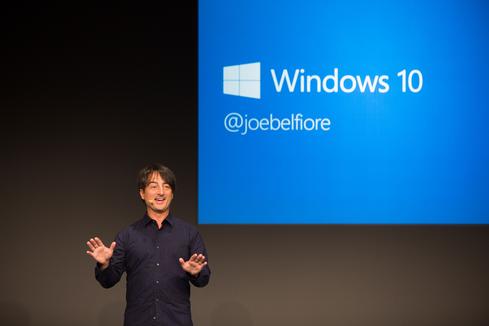 It's getting down to the wire for Microsoft, which is prepping to launch its much-anticipated Windows 10 operating system one week from tomorrow -- July 29.
We've been keeping a close eye on Windows 10 since Microsoft shared its development plans at a major press event back in January. We've downloaded each preview build, navigating bugs and glitches to test new features like Cortana for desktop and the Edge browser.
Over the past few weeks, the Insider preview builds have received fewer major updates, and more minor fixes, as developers tie loose ends. Last week Microsoft rolled out Build 10240, which is reportedly the version shipping to PC manufacturers prior to launch day.
[Your Windows 10 questions answered.]
Microsoft is under pressure to make Windows 10 a success. Not only is the Redmond giant working to accommodate modern enterprise customers. It has a lot of mistakes to address after rolling out the universally despised Windows 8 and 8.1.
Securing "a win with Windows 10" is integral to Microsoft's plan for its 2016 fiscal year, explained COO Kevin Turner at this year's Worldwide Partner Conference in Orlando, Fla.
Turner, along with other Microsoft execs and a growing part of the tech community, seems to believe that Microsoft has it right this time. Windows 10 is more than a new operating system; it marks a turning point for a company traditionally perceived as behind the technological curve.
Windows 10 is the last version of Windows, but it's not the end of it. Going forward, Microsoft will distribute updates through the cloud as it continues to build a system it hopes will stay competitive in the modern tech marketplace. The July 29 launch is just the beginning.
Does Microsoft have a winner here? We can't say for sure just yet, but we can say the last few months have marked both significant changes in its priorities and a great effort to build a system for modern customers. Let's take a closer look at some of the things Microsoft has gotten right so far in its Windows 10 strategy.
Kelly Sheridan is the Staff Editor at Dark Reading, where she focuses on cybersecurity news and analysis. She is a business technology journalist who previously reported for InformationWeek, where she covered Microsoft, and Insurance & Technology, where she covered financial ... View Full Bio
We welcome your comments on this topic on our social media channels, or
[contact us directly]
with questions about the site.