Windows 10: 9 Killer Features
Microsoft's Windows 10 is in the tech spotlight. Here's what we learned about each feature released during its Jan. 21 event.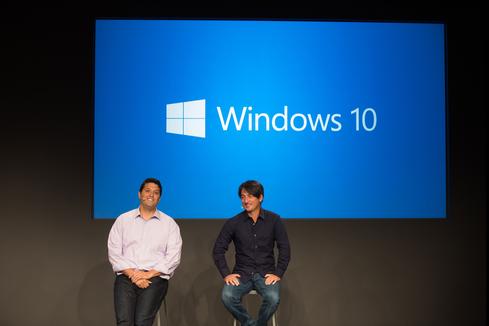 Microsoft did not fail to impress during its Jan. 21 Windows 10 event, during which the company showcased further details on its operating system set for full release later in 2015. While many announcements confirmed early rumors, the tech giant also had a few surprises up its sleeve.
Windows 10 was designed with the help of 1.7 million Windows insiders, who were responsible for reviewing various builds of the OS. Insiders provided 800,000 pieces of feedback on more than 200,000 topics regarding Windows 10 -- and the system is still in the works.
The day's announcements revolved around the central idea of moving from enabling single-device interaction to providing a more personalized computing experience to individuals and corporations. Microsoft's Terry Myerson, the executive vice president of the company's Operating System Group (OSG), described 3 areas of innovation that took priority throughout Windows 10 development:
Mobility of experience: With the number of devices exploding all around us, it should be easy to put down one device and pick up the other where you left off.
Trust: People care more about their privacy, and the new OS gives the user greater control.
Natural interaction: "Interacting with technology should be as natural as interacting with people," said Myerson.
[Missed the Windows 10 event? Read our recap.]
A key priority moving forward will be the seamless integration of Windows devices. Users will be able to transition from PC to tablet mode on hybrid devices by removing the keyboard and mouse.
Microsoft seems to be pushing the importance of security, a growing priority for both consumers and businesses. "It's important that our customers' privacy is protected, and they trust the devices and their experiences," Myerson said, also noting that Windows 10 will "protect corporate data" better than ever.
To attract new users to Windows 10, Microsoft is offering free upgrades. Users with devices running Windows 7, Windows 8.1,or Windows Phone 8.1 will receive the new OS at no charge for the first year it is available. Further, Windows 10 will be available as a service, and Microsoft will keep the experience current for the supported lifetime of the device.
Microsoft will release a new build of Windows 10 for desktops to its insiders within a week of the Jan. 21 event. Myerson also confirmed earlier predictions that the first build for the mobile version of Windows 10 will debut in February.
Click through the gallery to learn more about what's coming to Windows desktops and phones.
Attend Interop Las Vegas, the leading independent technology conference and expo series designed to inspire, inform, and connect the world's IT community. In 2015, look for all new programs, networking opportunities, and classes that will help you set your organization's IT action plan. It happens April 27 to May 1. Register with Discount Code MPOIWK for $200 off Total Access & Conference Passes.
Kelly Sheridan is the Staff Editor at Dark Reading, where she focuses on cybersecurity news and analysis. She is a business technology journalist who previously reported for InformationWeek, where she covered Microsoft, and Insurance & Technology, where she covered financial ... View Full Bio
We welcome your comments on this topic on our social media channels, or
[contact us directly]
with questions about the site.