Windows 10 Laptops, Hybrids Grab The Spotlight At CES 2016
New laptops and hybrid devices from HP, Dell, LG, Acer, and Lenovo were on display at CES 2016. Here's an up-close look at the offerings.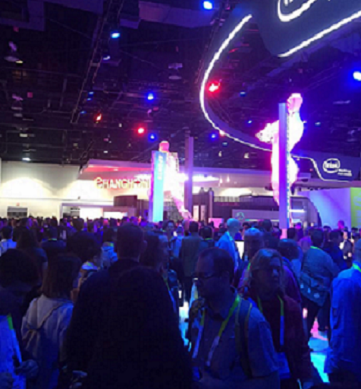 LAS VEGAS -- At CES 2016, we're getting a good look at the PC trends poised to shape the market in the coming year. Examples include hybrid devices and products built with mobile customers in mind.
Several tech giants took the opportunity to display new Windows 10 PCs at this year's show. HP, Dell, LG, Lenovo, and Acer all showcased devices from feather-light laptops to 360-degree hybrids.
The 2-in-1 model is a trend that doesn't seem to be going away any time soon, a sign that companies are adjusting their product lineups to accommodate consumers on the go. This is also supported by the prevalence of thinner and more lightweight devices like the LG Gram, which weighs a mere 2.16 pounds.
[See the next wave of connected health devices at CES.]
Perhaps the trend of building lighter hybrid devices can help the PC industry, which has continued to struggle as smartphones dominate consumers' tech preferences.
While CES is a consumer show, several devices on display were geared toward an enterprise audience. Acer launched a new PC for mobile workers, for example, and Lenovo updated two of its products with business-friendly features.
Here, we take a closer look at some of the laptops announced this week at CES. Would you think about buying any of these models in 2016, or wait for more innovation to come?
**Elite 100 2016: DEADLINE EXTENDED TO JAN. 15, 2016** There's still time to be a part of the prestigious InformationWeek Elite 100! Submit your company's application by Jan. 15, 2016. You'll find instructions and a submission form here: InformationWeek's Elite 100 2016.
Kelly Sheridan is the Staff Editor at Dark Reading, where she focuses on cybersecurity news and analysis. She is a business technology journalist who previously reported for InformationWeek, where she covered Microsoft, and Insurance & Technology, where she covered financial ... View Full Bio
We welcome your comments on this topic on our social media channels, or
[contact us directly]
with questions about the site.