Facebook's WhatsApp Buy: 10 Staggering Stats
Let's put the $19 billion purchase price of messaging service WhatsApp in perspective using some added figures.
After news broke Wednesday that Facebook agreed to buy messaging service WhatsApp, all eyes were on the mind-boggling purchase price: $19 billion in cash and stock. It makes this acquisition the second-largest in recent tech history, second only to Hewlett-Packard's acquisition of Compaq in 2001 for $25 billion.
WhatsApp's focus on simplicity sets it apart from similar applications. Jim Goetz, a partner at investor Sequoia Capital, shared a note that WhatsApp cofounder Brian Acton sent to CEO Jan Koum, who keeps it taped to his desk. It reads, "No Ads! No Games! No Gimmicks!"
That's exactly how the app has operated since its launch in 2008: Users aren't charged text messaging fees. Instead, the app transmits text and photo messages via the user's Internet data plan, even if the messages are sent internationally. The app is free to download and free for the first 12 months. After that, it costs just 99 cents annually.
Its simplistic approach has won over users across the globe. According to Goetz, WhatsApp reached 450 million users faster than any other company and signs up 1 million new users each day. In comparison, Facebook had fewer than 150 million users after its fourth year.
[What's in store for Facebook in the next 10 years? Read Facebook's Next Decade: 3 Key Challenges.]
The deal, which is set to close later this year, will make cofounders Koum and Acton very rich. Koum, who was born in Ukraine and whose family reportedly lived off food stamps, holds about a 45% stake in the company, making him worth about $6.8 billion.
Acton, who was rejected by both Facebook and Twitter jobs in the past, owns a stake estimated at over 20%, making him worth at least $3 billion, as of Facebook's closing share price on Wednesday.
Those aren't the only impressive statistics from Wednesday's announcement. Here's a look at 10 more that put Facebook's WhatsApp acquisition in perspective.
1 to 14 million: The ratio of WhatsApp developers to active users. WhatsApp runs lean, with only 32 engineers.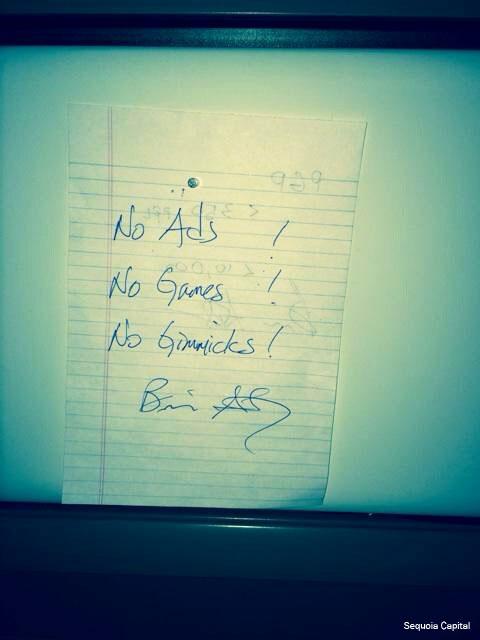 $345 million: The estimated cost Facebook paid per WhatsApp employee (the company employs 55 people).
$40: How much each WhatsApp user is worth. The app has about 450 million users, about twice that of Twitter. Facebook's IPO suggested each Facebook user was worth about $125.
50 billion: The number of messages that WhatsApp processes every day, using the Erlang programming language. Sequoia Capital calls it "an unusual but particularly well-suited choice."
$0: How much money WhatsApp has invested in marketing. The company doesn't employ any marketing or PR staff.
72%: The percentage of users who use the app each day. In contrast, the industry standard is between 10% and 20%. Facebook's daily engagement sits at 61%.
$60 million: How much Sequoia invested for a stake valued at up to $3 billion in the deal, according to the Wall Street Journal. Sequoia is set to make about $3.4 billion on the deal.
35%: How much of Facebook's cash it is using for this deal.
$10 billion: How much Google reportedly offered to purchase WhatsApp, according to CNN.
$160 million: How much early WhatsApp employees are said to rake in from this deal, according to Forbes. They are reported to have equity shares of close to 1%.
Engage with Oracle president Mark Hurd, NFL CIO Michelle McKenna-Doyle, General Motors CIO Randy Mott, Box founder Aaron Levie, UPMC CIO Dan Drawbaugh, GE Power CIO Jim Fowler, and other leaders of the Digital Business movement at the InformationWeek Conference and Elite 100 Awards Ceremony, to be held in conjunction with Interop in Las Vegas, March 31 to April 1, 2014. See the full agenda here.
Kristin Burnham currently serves as InformationWeek.com's Senior Editor, covering social media, social business, IT leadership and IT careers. Prior to joining InformationWeek in July 2013, she served in a number of roles at CIO magazine and CIO.com, most recently as senior ... View Full Bio
We welcome your comments on this topic on our social media channels, or
[contact us directly]
with questions about the site.