LinkedIn Tips: 10 Smart New Moves
Ready to take your LinkedIn success to the next level? Check out the newest tools and features to get you there.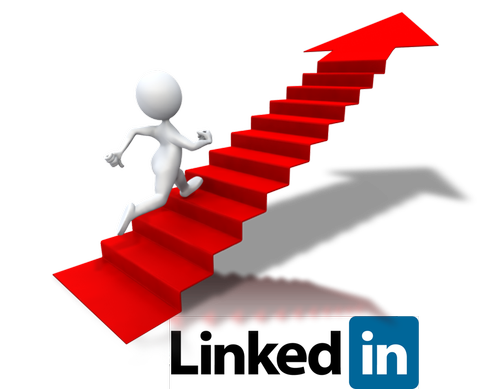 Your profile is up to date and you've built out your network, but now it's time to take your LinkedIn game to the next level. Where do you begin?
LinkedIn has launched a number of new features and redesigned a handful of old ones this year to keep you active and engaged, whether you're job searching or not. It's added new insights to help you fine-tune your profile, more ways to keep you up to date on news and content from your network, application integration to organize and digitize your contacts, and more.
While LinkedIn has evolved into more than just an online resume repository, how you use the social network should evolve as well, said Michael Idinopulos, CMO at PeopleLinx, a software provider that helps companies enhance their social presence.
"LinkedIn used to be just a resume site, but it's gone way beyond that," he said. "Your profile has dual roles: If you're looking for a job, your profile is your resume. If you're looking to do your current job well, your profile is a marketing tool for you as a professional."
[Learn more about LinkedIn's newest paid features. Read LinkedIn Tips: 5 New Ways To Stand Out.]
If you're not searching for a new job, Idinopulos recommends editing your profile to attract potential clients, customers, business partners, or people you may hire. This could mean including links back to your company's website, adding company messaging in your profile description, and uploading relevant multimedia to promote your business, he said.
"As an employee of your company, you spend a lot of your time telling other people about why your company is great and promoting its products and services," Idinopulos said. "This is an extension of that. Your LinkedIn profile is on duty 24/7 and should be a reflection of the conversations you have every day."
Beyond shifting your profile's audience, Idinopulos recommends taking advantage of LinkedIn's other features: participating in groups, commenting on your connections' status updates, and sharing interesting articles, for example.
Click through our slideshow for a look at the latest updates and changes on LinkedIn, plus tips on how to use its newest tools to your advantage.
Kristin Burnham currently serves as InformationWeek.com's Senior Editor, covering social media, social business, IT leadership and IT careers. Prior to joining InformationWeek in July 2013, she served in a number of roles at CIO magazine and CIO.com, most recently as senior ... View Full Bio
We welcome your comments on this topic on our social media channels, or
[contact us directly]
with questions about the site.