10 Questions to Get Your Digital Transformation Strategy Right
Don't underestimate the scope and challenges of a digital transformation initiative.
Every organization wants to be a digital company, but becoming a digital organization is not a one-size-fits-all solution. Rather, it requires an understanding of why going digital is right for your organization and building a strategy from there. Whether it is 24/7 access to information, automation of processes or other industry-specific needs, or putting more data in the hands of decision makers, IT operations are at the forefront of digital transformation.
When embarking on a digital transformation, be sure you are asking these 10 questions:
Why are you engaging in transformation? Be purposeful, not reactionary. Digital transformation means more than getting in on the latest trends. It cannot be undertaken in a vacuum, and must be relevant to your business, with real business goals (and the support needed) behind it.
Do you have the support of your executive and/or peers? Digital transformation is tough, hard work, and if you do not have support of the entire organization, it is easy to get off track. Digital transformation can be a rogue activity, but it ultimately needs to be an enterprise-wide initiative. You need to engage, coordinate and service the explicit needs or organizational leaders in other areas.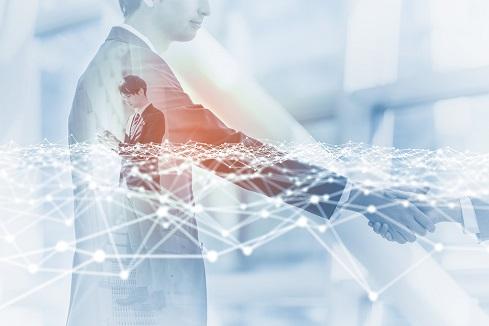 What is "digital" and what does it mean to you? Digital transformation can be defined differently among stakeholders. Developing a new mobile app might fit one group's definition, but an enterprise-wide effort to rebuild competitive advantages might also apply. Be sure your scope is right and you have a common understanding before beginning the journey.
Why now? Attaching your digital transformation strategy to a specific initiative will help you get traction, but if you have not tried before, you need to learn to fail in a safe way.
Is this your first attempt at a digital transformation? If you've tried and failed, it is important to know how to avoid repeating the same mistakes.
Is there a successful example of transformative "rogue/shadow IT" you can follow? Shadow IT often targets digital transformation initiatives (mobile app development, SaaS adoption, etc.) and can often be a valuable resource on mistakes to avoid and ways to get positive results.
How will you know what success looks like? It is key to measure early and look for clear, relevant metrics – then look to move the needle on specific outcomes that align with your goals.
What are your competitors doing? Are you a leader, fast follower, catching up or way behind? Having an understanding of the competitive landscape will help to determine how fast you need to ramp up, what areas you will need to focus on and how far out your vision needs to look.
Which areas of your business have the greatest need? Customizing your strategy will help to determine whether it is more practical to start in a critical area where big impacts can lead to early wins, or to focus on a less impactful area where you can afford a higher tolerance for experimentation and failure.
What do your peers not know they want – and how can you lead them? Innovation requires leadership, and digital transformation is no different. As a tech leader in your organization, it is up to you to not only react to the explicit needs of the business, but lead tech innovation in the directions the business doesn't know it needs to go.
Each organization is different, but there are relevant similarities that can be learned from to help you ensure success. When embarking on the digital transformation journey, begin by listing out commonalities many organization face when undertaking this initiative, and do not forget to align transformation with overall business goals.
Andi Mann is an accomplished digital executive with global expertise as a strategist, technologist, innovator, marketer, and communicator. With over 30 years' experience, he is a sought-after advisor, commentator, and speaker. Andi has coauthored two books. He blogs at Andi ... View Full Bio
We welcome your comments on this topic on our social media channels, or
[contact us directly]
with questions about the site.